Time Out - Refreshing Body Wash
Kakadu Plum, Chamomile & Aloe Vera to soothe, calm and invigorate for healthy, glowing clean skin.
DESCRIPTION
Take some time out and enjoy this refreshing body wash that is naturally formulated to leave your skin feeling soft and glowing, without striping natural oils or irritating skin.
Containing a unique combination of Kakado Plum extract and Chamomile extract to cleanse, soothe and calm your skin leaving a beautiful natural glow. Powered by Plantolin® for it's anti-inflammatory and anti-oxidant benefits to promote and maintain healthy skin.
HOW TO USE
Step 1: Wash all over your body, can be used in bath/shower
Step 2: Rinse well
Step 3: Pat dry your skin
IZZI'S TIPS
For beautiful soft skin, use every day followed by moisturing with the Luv Ur Skin Body Lotion. Safe and genle for all skin types even sensitive skin.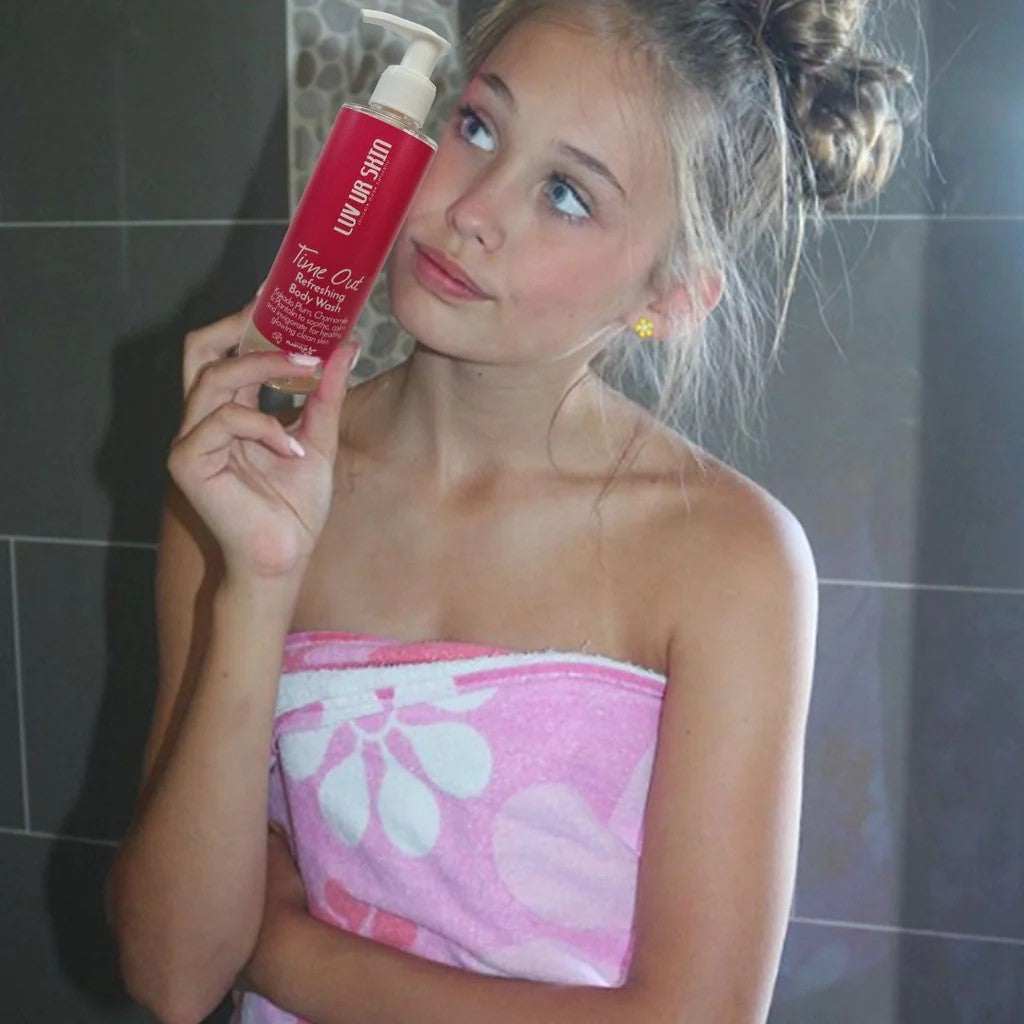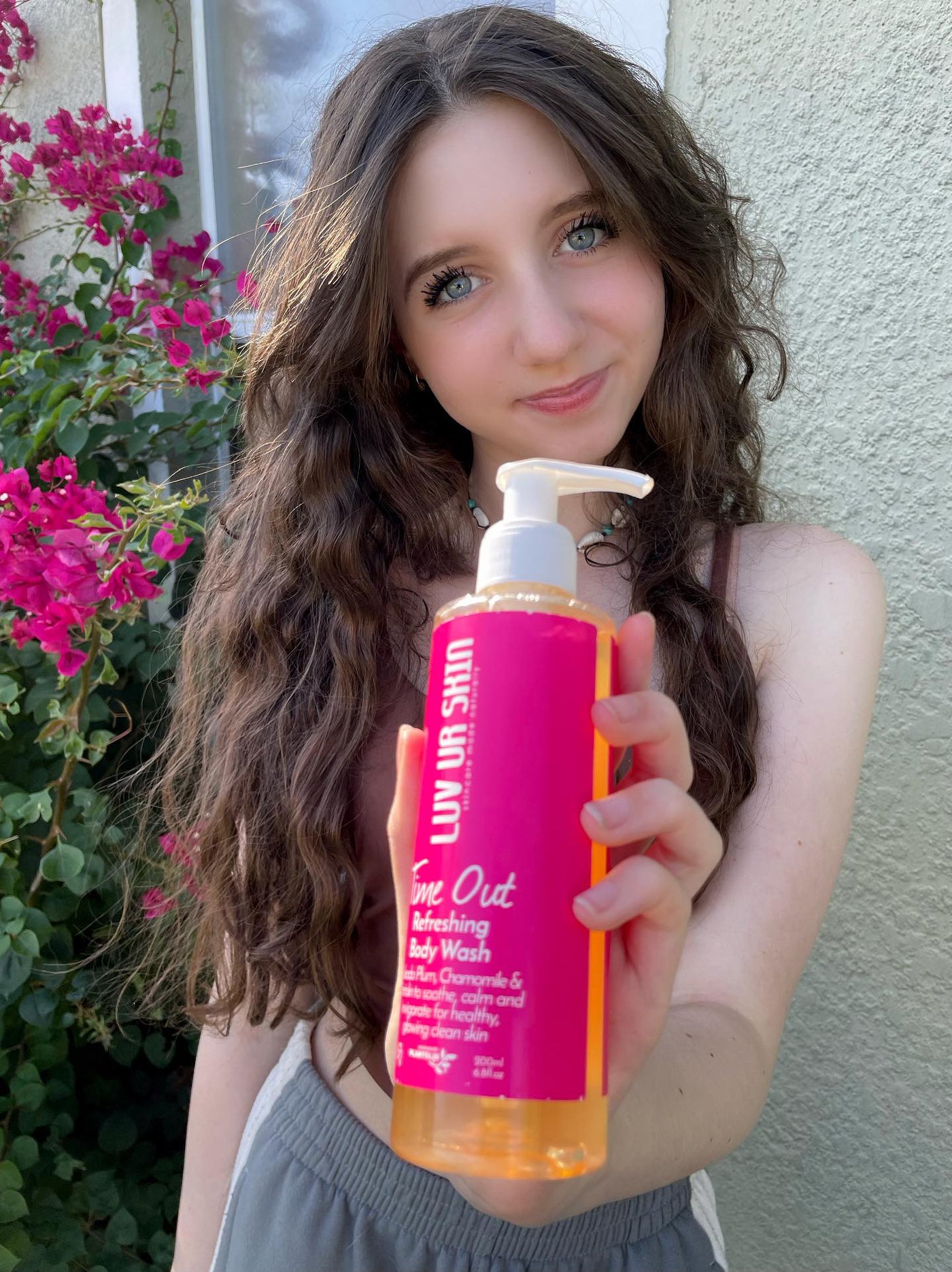 Our Ingredients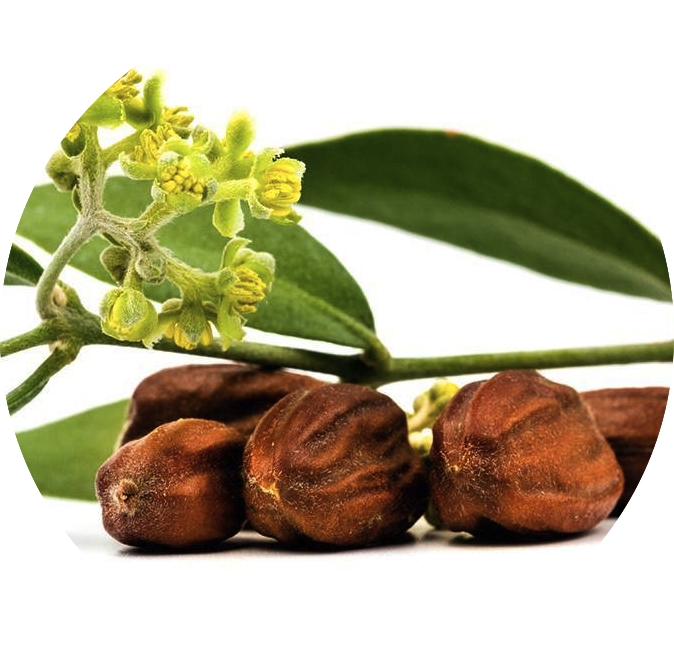 Jojoba Oil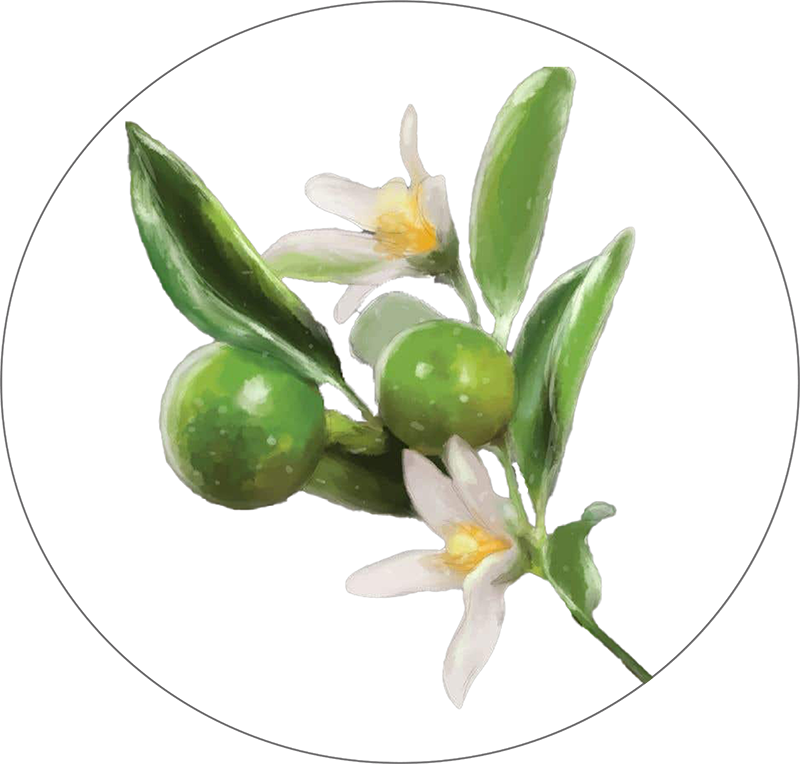 Kakadu Plum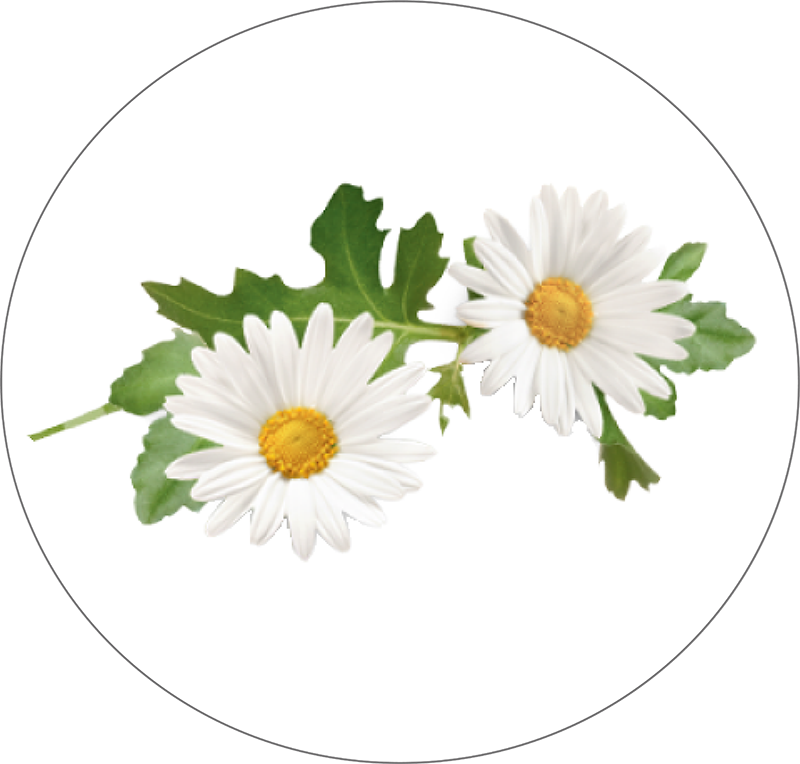 Chamomile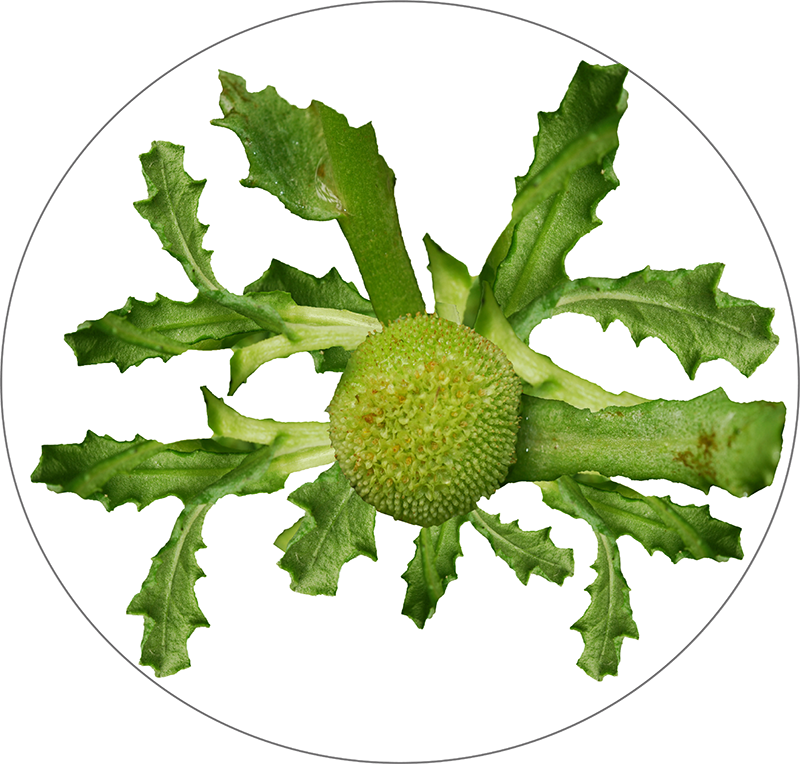 Plantolin
CLARIFY: Jojoba oil contains antimicrobial and antifungal properties that eliminate bacteria encouraging the treatment of acne and scarring. Its concentration of Vitamin E stimulates wound healing while the antioxidant and antibacterial properties help fight toxins and control sebum/oil production, to leave skin feeling clean, clear and renewed.
REPLENISH: Australian Kakadu Plum is known as one of the richest sources of Vitamin C, a powerful antioxidant that helps protects your skin and boosts radiance and luminosity. It contains the natural nutrient gallic acid and ellagic acid which are antibacterial that help calm irritated skin while strengthening the skin's outer barrier to even skin tone for the ultimate glowing complexion.
CALM: Chamomile is an antibacterial and anti-irritant to calm your complexion, while its anti-inflammatory properties soothe and reduce skin redness making it highly beneficial for sensitive skin. Chamomile can also help to treat an active acne breakout, reducing bacteria and cleansing the skin, whilst also preventing future breakouts.
ANTI-INFLAMMATORY: Plantolin® reduces skin irritation, inflammation and redness to soothe and calm, which promotes natural skin healing, helping restore and renew skin cells naturally.
INGREDIENTS: Aloe Barbadensis (Aloe Vera) Leaf Juice, Coco- Glucoside, Decyl glucoside, Glycerin, Terminalia Ferinandiana (Kakadu Plum) Extract, Simmondsia Chinensis (Jojoba) Seed Extract, Punica Granatum (Pomegranate) Fruit Extract, Centipeda cunninghamii Extract (Plantolin®), Xanthum Gum, Parfum, Vitis Vinifera (Grape) Seed Extract, Chamaemelum Nobile (English/Roman Chamomile) Extract, Origanum Vulgare Oil, Thymus Vulgaris (Thyme) Extract, Olea Europeia (Olive) Leaf Extract, Rosmarinus Officinalis (Rosemary) Leaf Extract.
Bringing Revolutionary Results
Luv Ur Skin is the only skincare line in the world, for young tween and teen skin, that contains Plantolin, a revolutionary biological extract with natural anti-inflammatory and antioxidant properties. These properties work together to create a synergistic effect that heals, renews, and protects your skin.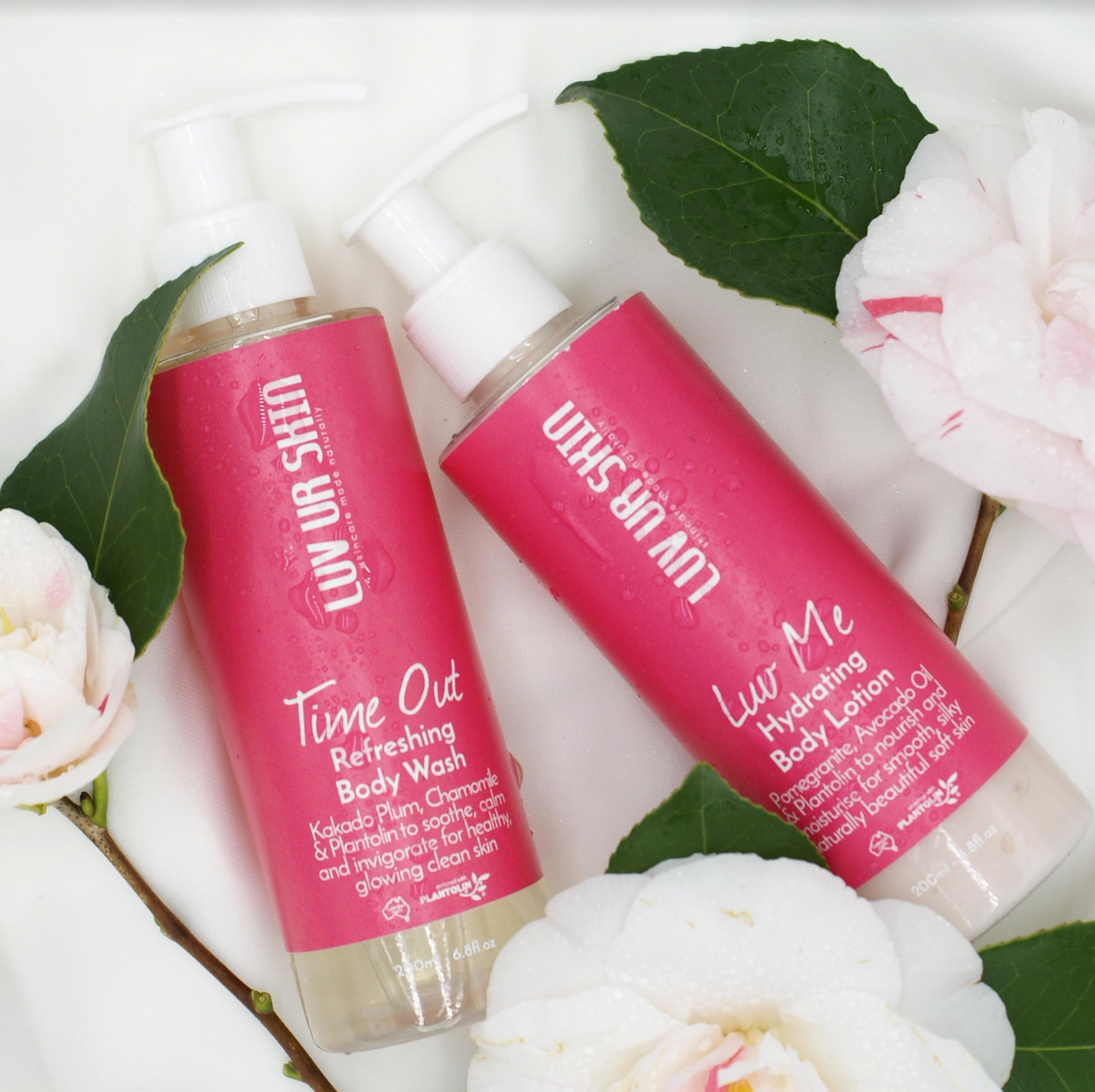 our body range
Rejuvenating Products
Everyone loves our body wash and lotions because they're made with natural ingredients like Kakado Plum Extract, Chamomile Extract, Avocado Oil and Pomogranite Fruit to cleanse, soothe and calm leaving your skin with a beautiful natural glow. Our bath salts are also the ultimate in soothing and hydration, so if you're looking for a gentle beauty product line that works well on all types of skin, try Luv Ur Skin today!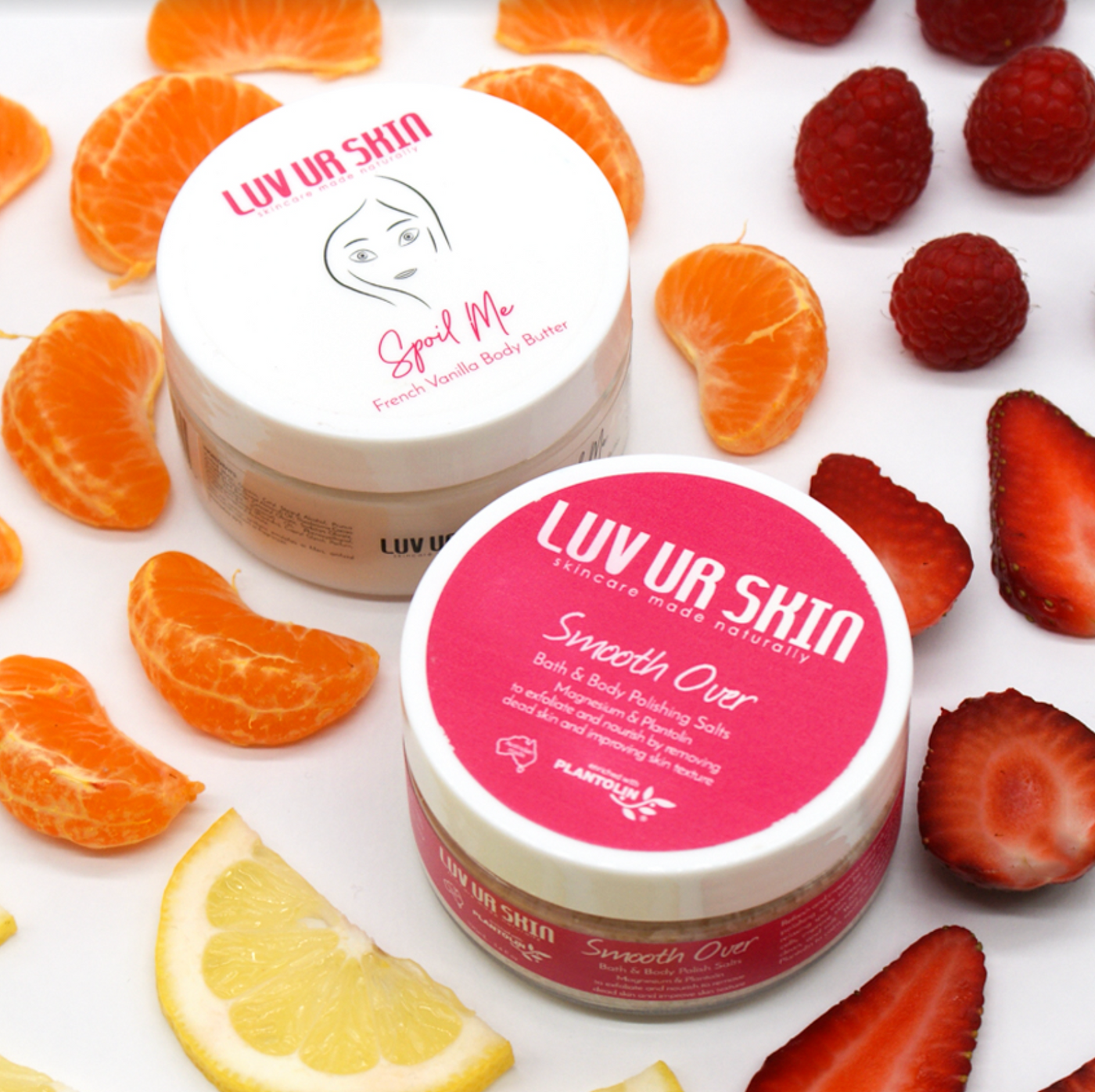 Soft & Gentle
Soothing Textures & Scents
Our amazing range of natural body products including a Refreshing Body Wash, Soothing Body Lotion, Gentle and Hydrating Polishing Salts and a Rich and Non-Greasy Body Butter.