Spoil Me - French Vanilla Body Butter
Coconut Oil, Cocoa Butter & Sweet Almond Oil to enrich, nourish and lock in moisture for ultimate hydration.
DESCRIPTION
This smooth and creamy body butter is enriched with the scent of french vanilla and easily absorbed giving skin 24hrs rich moisture to your entire body.
Enriched with Coconut Oil and Sweet Almond Oil to rehydrate dry skin and restore natural silky looking skin. It creates a barrier to lock in moisture and protect the skin against scarring. Powered by Plantolin® for it's anti-inflammatory and anti-oxidant benefits to promote and maintain healthy skin.
HOW TO USE
Step 1: Use body butter all over your body
Step 2: Massage gently and rub it into your skin
Step 3: Can also be used on cracked feet, hands, elbows and knees
IZZI'S TIPS
For silky smooth skin, use everyday after washing your body with Luv Ur Skin Body Wash. Safe and gentle for all skin types, even sensitive skin.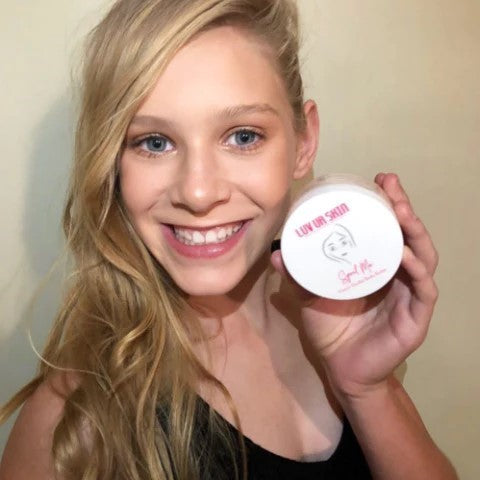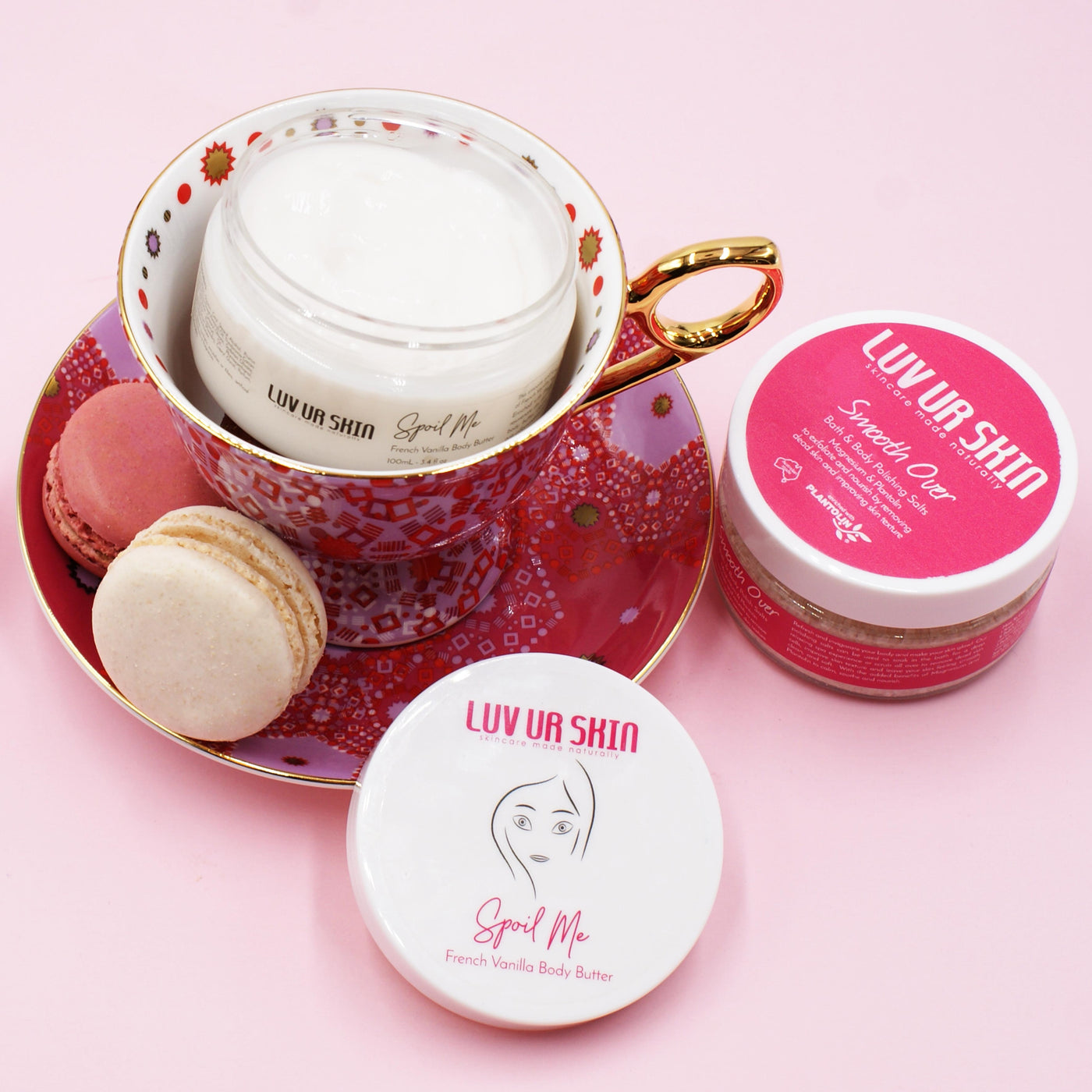 Our Ingredients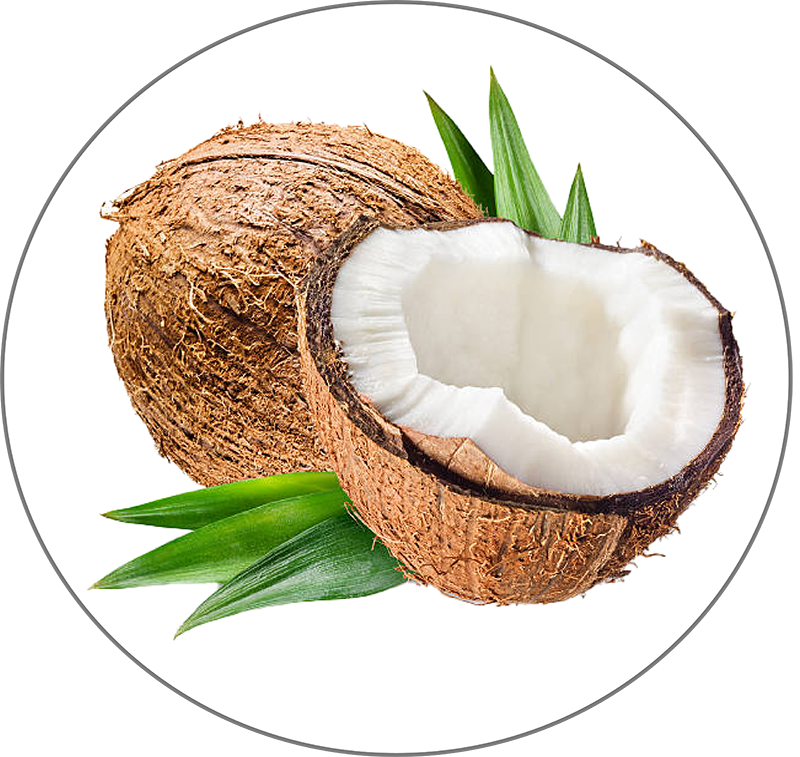 Coconut Oil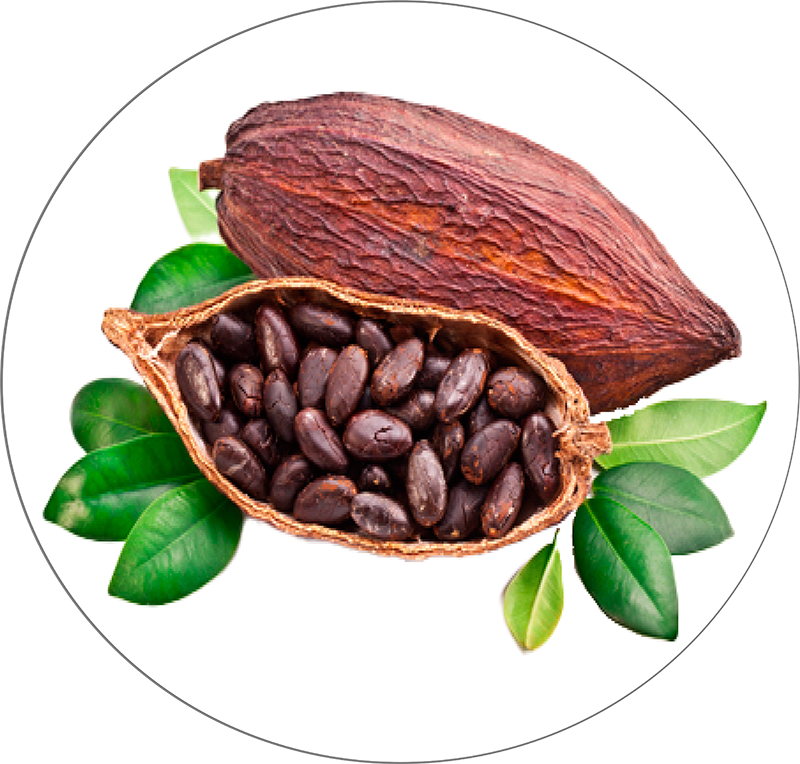 Cocoa Butter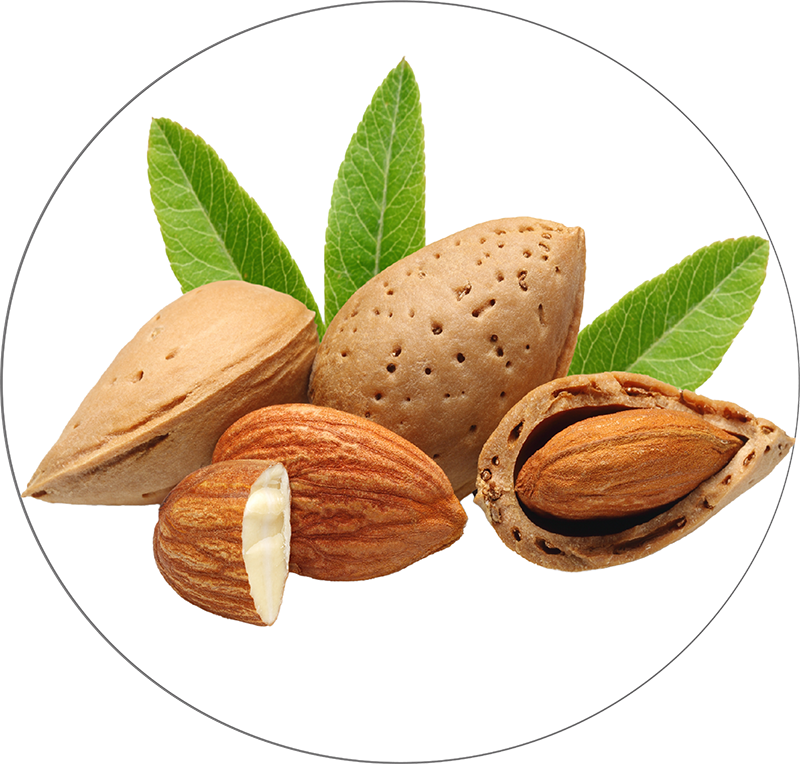 Almond Oil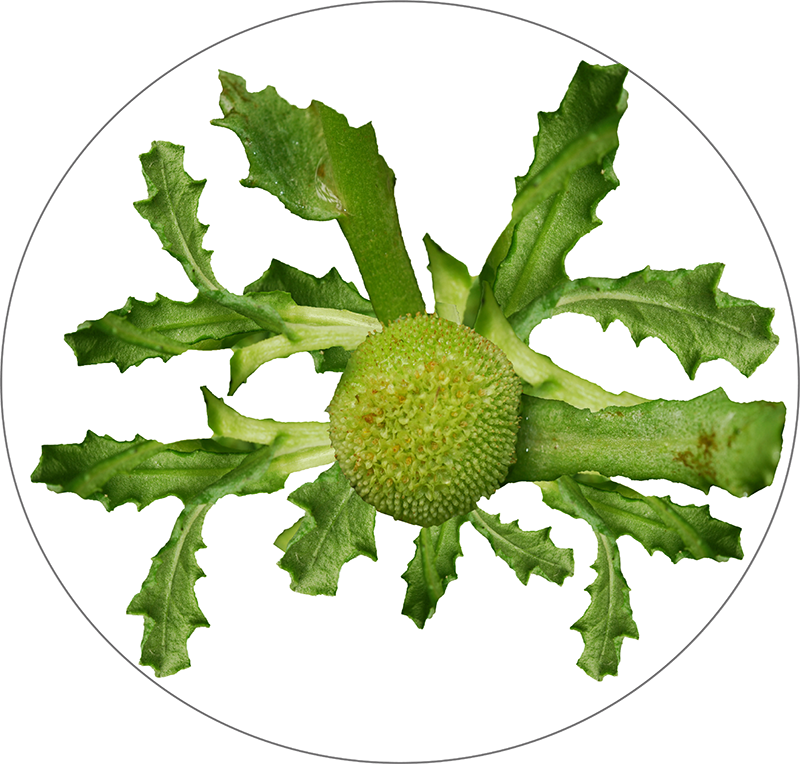 Plantolin
ANTIMICROBIAL: Coconut oil is amazing at keeping skin moisturized and hydrated which can help heal wounds, scarring and fight dryness. It reduces inflammation and it's antimicrobial and antibacterial properties can help treat acne and protect the skin from harmful bacteria for clear, radiant skin.
NOURISH: Rich in beneficial fats, cocoa butter forms a protective barrier over skin to hold in moisture. Enriched with natural plant compounds called phytochemicals to improves skin texture and restore hydration to help restore damaged skin and scarring. Also containing Vitamin E, a powerhouse vitamin for optimal skin health, leaving it radiant, glowing skin.
REPLENISH: Almond oil contains positively packed with vitamins and nutrients, which keeps skin hydrated, supple and protected. This combination helps to treat dry skin and improve skin tone for all skin types, even sensitive skin. It absorbs easily without clogging pores or leaving a greasy residue, for glowing, hydrated skin.
INGREDIENTS: Aloe Barbadensis (Aloe Vera) Leaf Juice, Coco-Glucoside, Decyl Glucoside, Glycerin, Olea Europaea (Olive) Fruit Oil, Achillea Millefolium Extract, Vaccinium Myrtillus Fruit/Leaf Extract (Bilberry), Xanthan Gum, Purified Water, Glycerin, Cetyl Stearyl Alcohol, Prunus Amygdalus Dulcis (Sweet Almond) Oil, Theobroma Cacao (Cocoa) Seed Butter, Cetearyl Olivate, Sorbitan Olivate, Cocos Nucifera (Coconut) Oil, Phenoxyethanol, Cunninghamii Extract (Plantolin®), Capryl Glycol, Parfum, D-Alpha Tocopheryl Acetate.Phenoxyethanol (and) Caprylyl Glycol, Parfum, Centipeda Cunninghamii Extract.
Bringing Revolutionary Results
Luv Ur Skin is the only skincare line in the world, for young tween and teen skin, that contains Plantolin, a revolutionary biological extract with natural anti-inflammatory and antioxidant properties. These properties work together to create a synergistic effect that heals, renews, and protects your skin.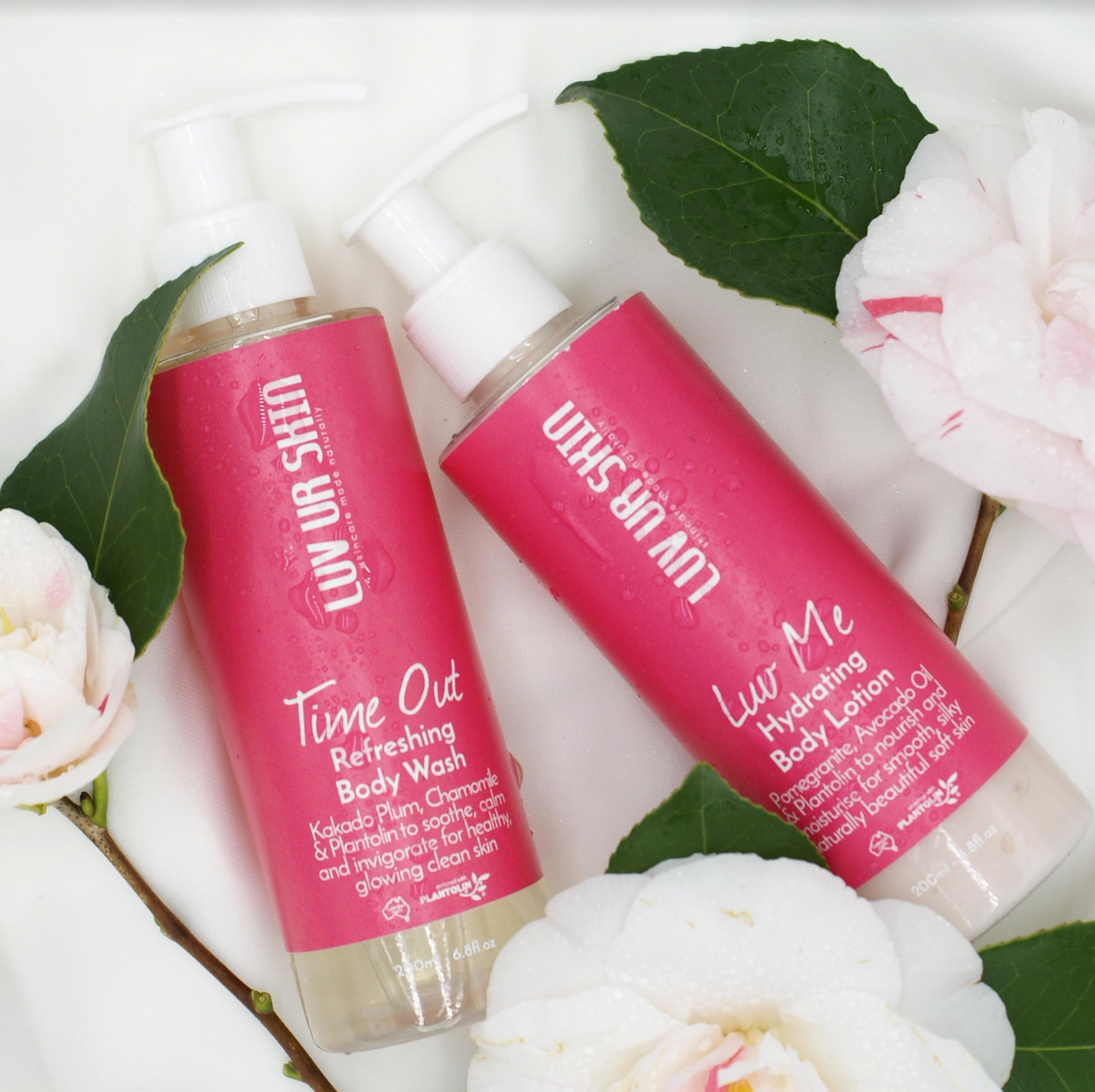 our body range
Rejuvenating Products
Everyone loves our body wash and lotions because they're made with natural ingredients like Kakado Plum Extract, Chamomile Extract, Avocado Oil and Pomogranite Fruit to cleanse, soothe and calm leaving your skin with a beautiful natural glow. Our bath salts are also the ultimate in soothing and hydration, so if you're looking for a gentle beauty product line that works well on all types of skin, try Luv Ur Skin today!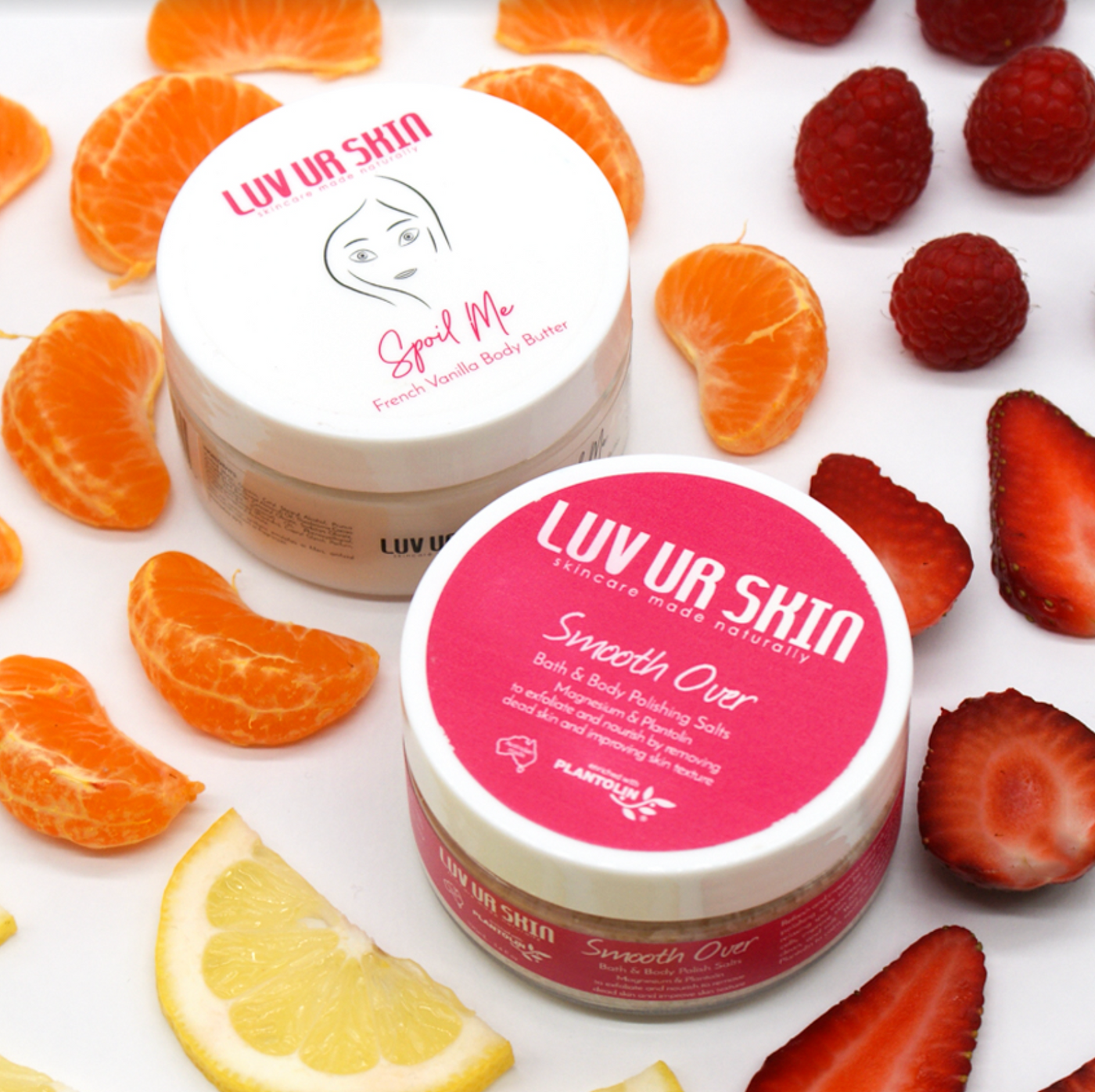 Soft & Gentle
Soothing Textures & Scents
Our amazing range of natural body products including a Refreshing Body Wash, Soothing Body Lotion, Gentle and Hydrating Polishing Salts and a Rich and Non-Greasy Body Butter.