Scrub Off - Pure Bamboo Scrub
Bamboo Powder, Cocoa Butter & Plantolin to gently scrub away dry dead skin cells and restore even skin tone, for naturally softer clearer glowing skin.
DESCRIPTION
This gentle and effective natural face scrub helps maintain healthy skin by removing dry dead skin cells, without stripping natural oils or irritation, leaving a healthy clean glow.
Enriched with Cocoa Butter and Sweet Almond Oil to nourish and restore skin tone.
The natural exfoliant of Bamboo Powder, offers the benefits of minerals and vitamins A, E and B6, to gently scrub and smooth, for naturally soft, clear skin. Powered by Plantolin® for it's anti-inflammatory and anti-oxidant benefits to promote and maintain healthy skin.
HOW TO USE
Step 1: After cleansing, leave your face wet with warm water
Step 2: Take a small amount and gently massage all over your face, avoiding the eye area
Step 3: Wash off all the product and gentle pat dry your skin
IZZI'S TIPS
For amazing clean skin use 1-2 times a week at night, after cleaning your face with the Luv Ur Skin Face Wash. Safe and gentle for all skin types, even sensitive skin.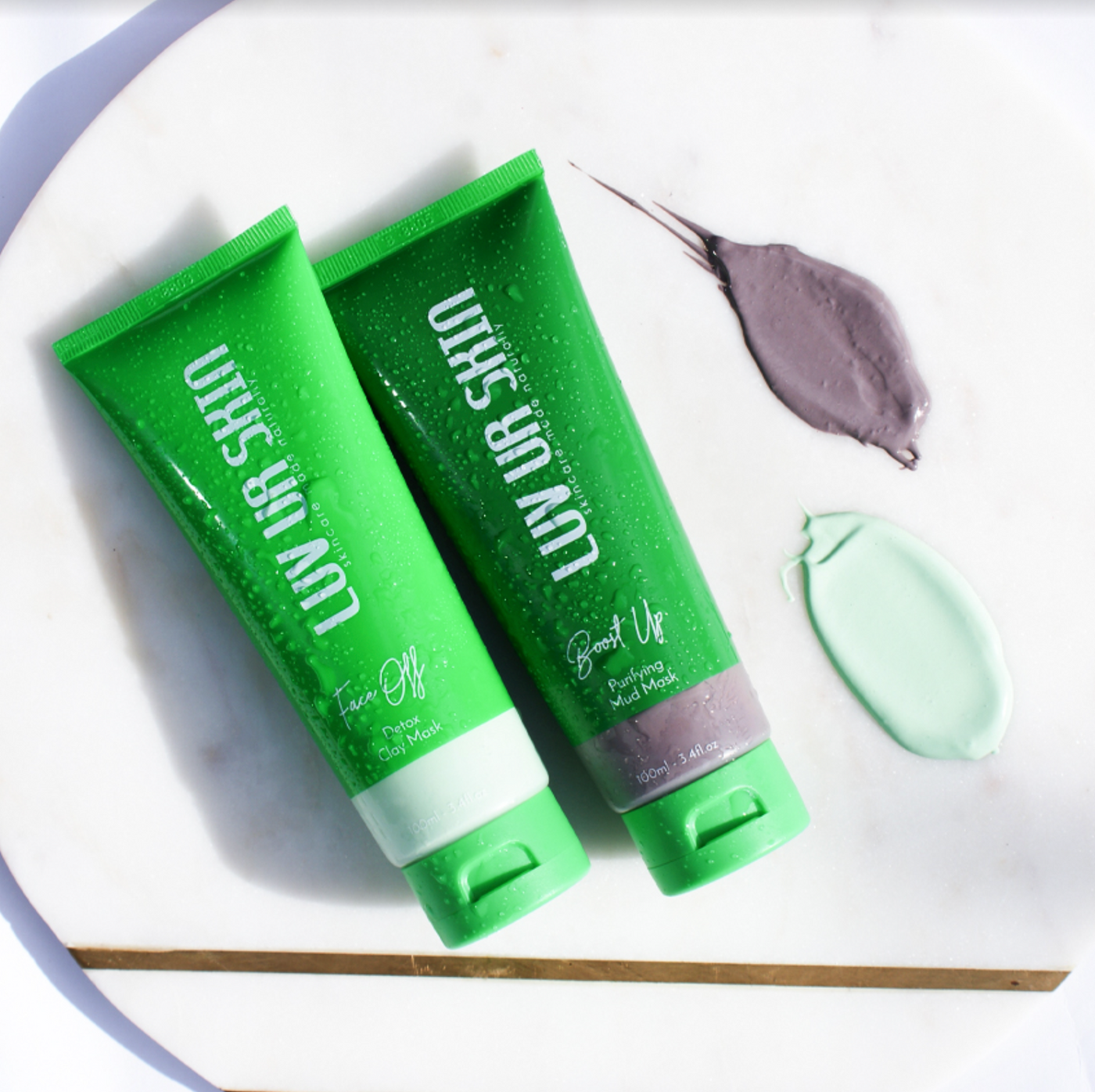 Our Ingredients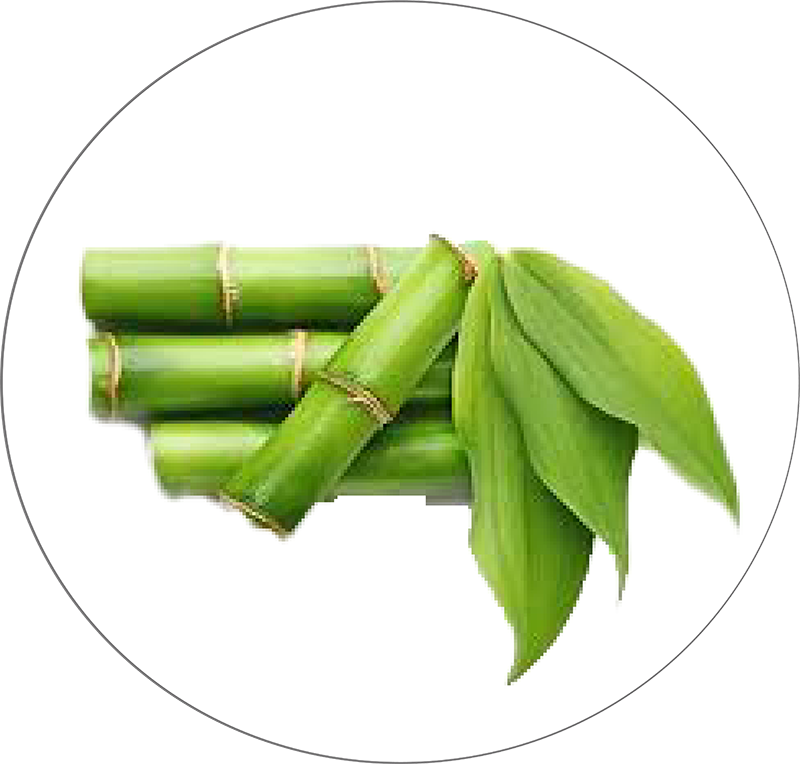 Bamboo Powder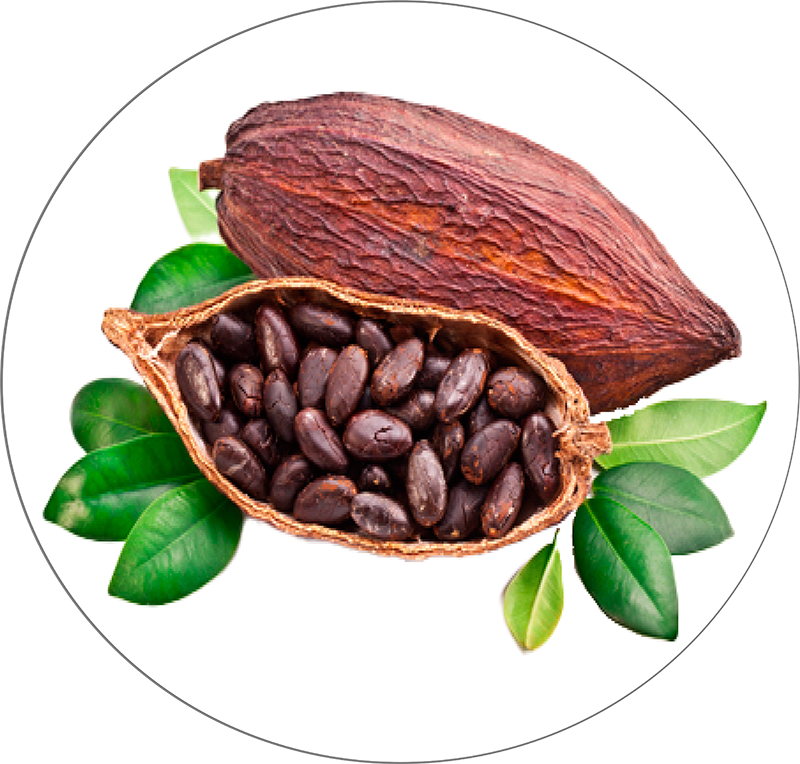 Cocoa Butter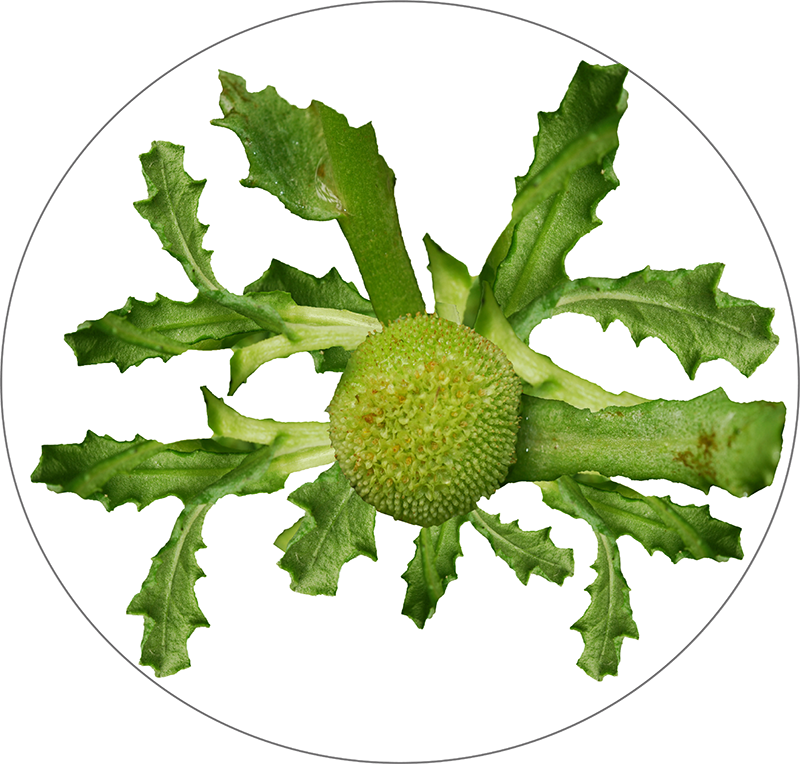 Plantolin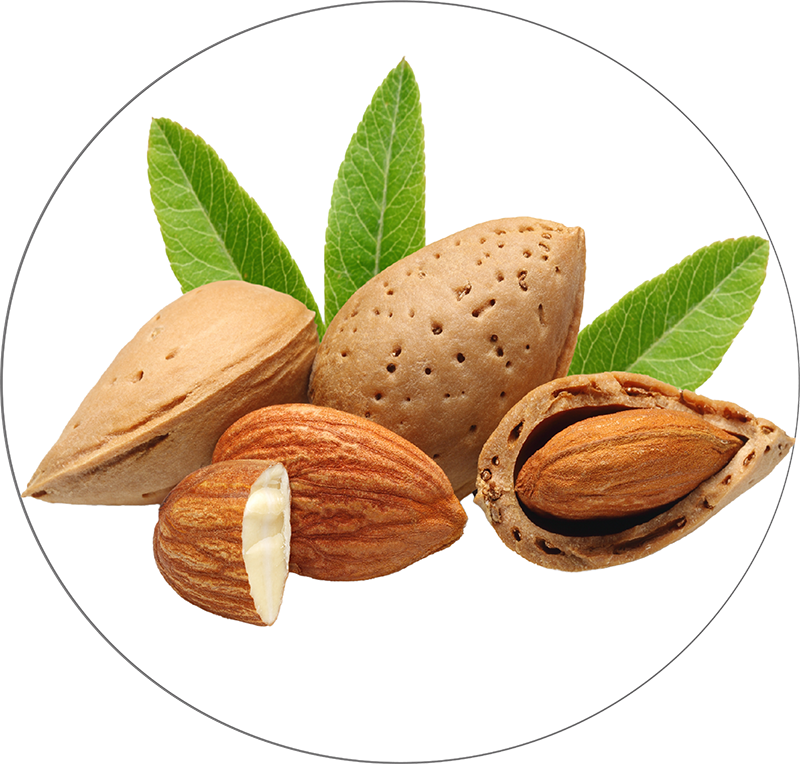 Almond Oil
SMOOTH: Bamboo's super-fine antimicrobial particles smooth and gently exfoliate to remove dry, dull skin cells for instant softness. Enriched with Vitamin A, E, B6 & minerals, help to absorb oil leaving your skin soft, smooth and clear to give skin a radiant glow.
NOURISH: Rich in beneficial fats, cocoa butter forms a protective barrier over skin to hold in moisture. Enriched with natural plant compounds called phytochemicals to improves skin texture and restore hydration to help restore damaged skin and scarring. Also containing Vitamin E, a powerhouse vitamin for optimal skin health, leaving it radiant, glowing skin.
ANTI-INFLAMMATORY: Plantolin® reduces skin irritation, inflammation and redness to soothe and calm, which promotes natural skin healing, helping restore and renew skin cells naturally.
INGREDIENTS: Purified Water, Glycerin, Bambusa Vulgaris Leaf/Stem Extract, Cetearyl Alcohol, Prunus Amygdalus Dulcis (Sweet Almond) Oil, Theobroma Cacao (Cocoa) Seed Butter, Cetearyl Olivate (and) Sorbitan Olivate, Phenoxyethanol (and) Caprylyl Glycol, Centipeda Cunninghamii Leaf/Stem Extract (Plantolin®), Parfum, D-Alpha Tocopheryl Acetate.
Bringing Revolutionary Results
Luv Ur Skin is the only skincare line in the world, for young tween and teen skin, that contains Plantolin, a revolutionary biological extract with natural anti-inflammatory and antioxidant properties. These properties work together to create a synergistic effect that heals, renews, and protects your skin.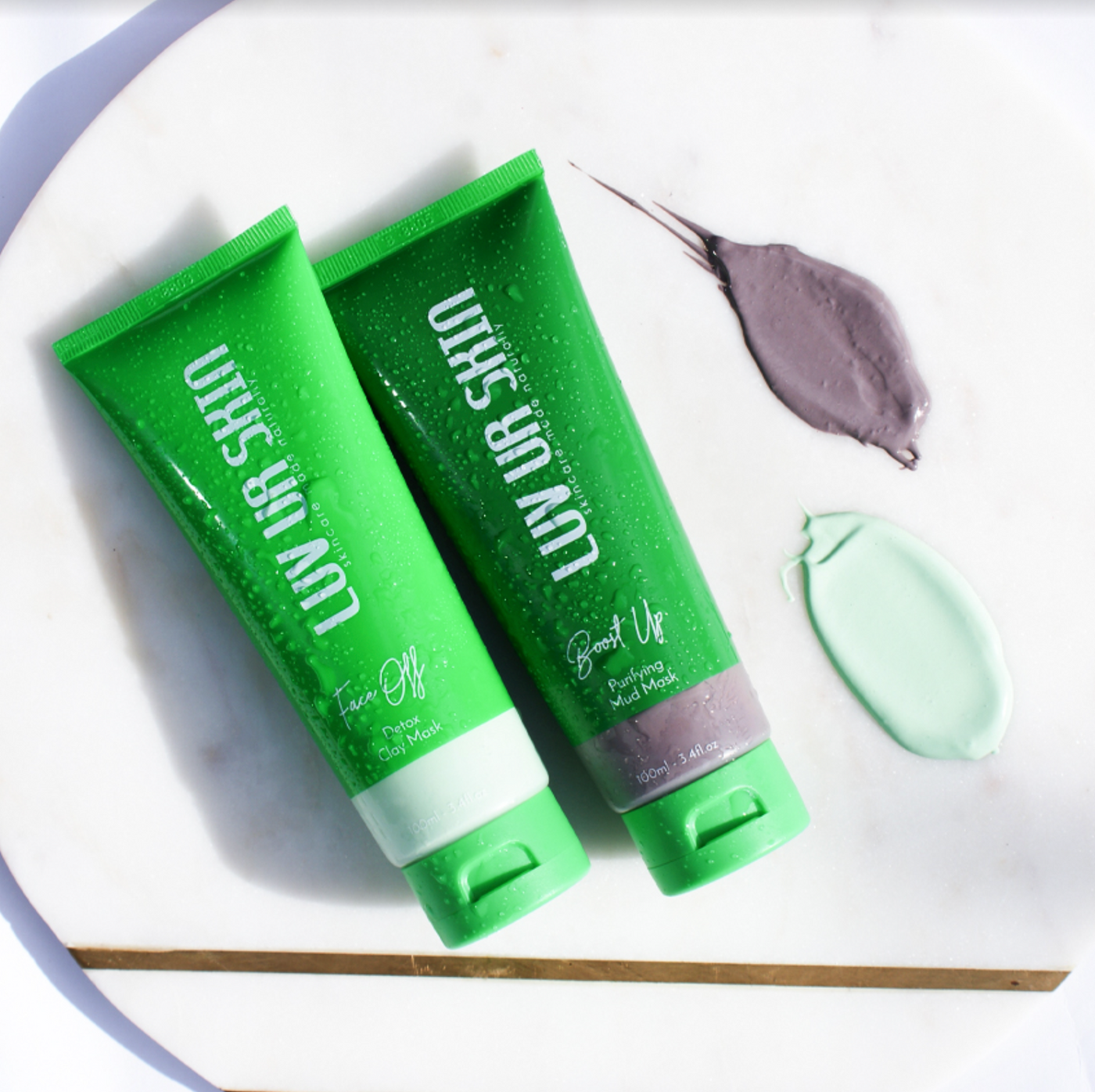 Naturally Soothing
Some key ingredients in our masks include Pomegranate Extract, Goji Berry, Jojoba Oil and Rosehip to combat breakouts and relieve inflamed skin. Luv Ur Skin was made with you in mind, specially formulated for tweens and teens to be gentle and effective to help keep your skin looking and feeling its best. Our amazing range of natural face masks have been tailored to your skin's specific needs, from our Purifying Mud Mask and Refining Clay Mask to our Detox Clay Mask and our Pure Bamboo Scrub.
Adaptable For Your Lifestyle
Shop our Spa Range to discover skincare designed for tweens and teens that's natural, non-toxic and non-irritating, even on sensitive skin. These products are Australian-made to meet high standards of quality. We also make our products easy to use so that you can create a healthy skincare routine to give you the best start you need to keep your skin beautiful, clean and clear for life.