Luv Me - Hydrating Body Lotion
Pomegranate, Avocado Oil and Plantolin® to nourish and moisturise for smooth, silky naturally beautiful soft skin
DESCRIPTION
Luv Ur Skin and keep it hydrated using this naturally rich Body Lotion, a lightweight cream that is easily absorbed for smooth, silky, soft skin.
With the amazing benefits of Avocado Oil and Pomegranate Fruit to leave your skin feeling smooth and hydrated for naturally beautiful skin all day long. Powered by Plantolin® for it's anti-inflammatory and anti-oxidant benefits to promote and maintain healthy skin.
HOW TO USE
Step 1: Apply the lotion all over your body.
Step 2: Massage gently all over your skin
Step 3: Can also be used as a hand cream.
IZZI'S TIPS
For silky smooth skin, use every day after washing your body with the Luv Ur Skin Body Wash. Safe and gentle for all skin types, even sensitive skin.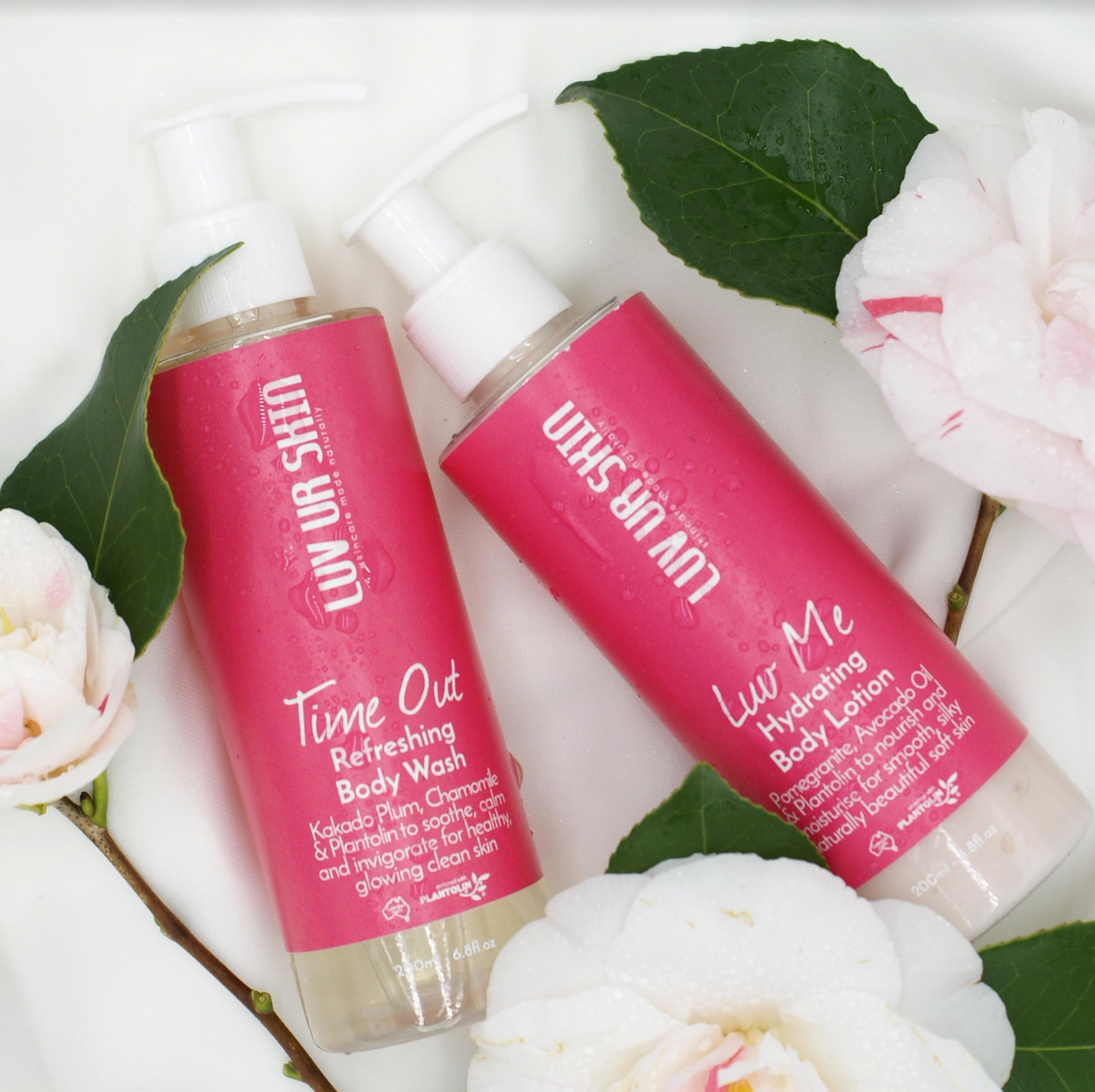 Image with text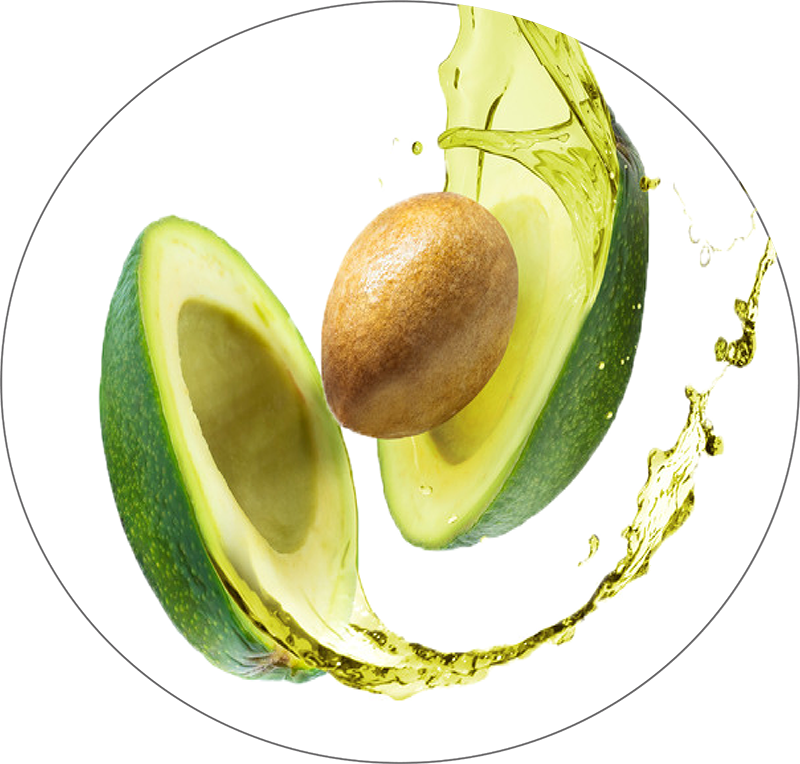 Avocado Oil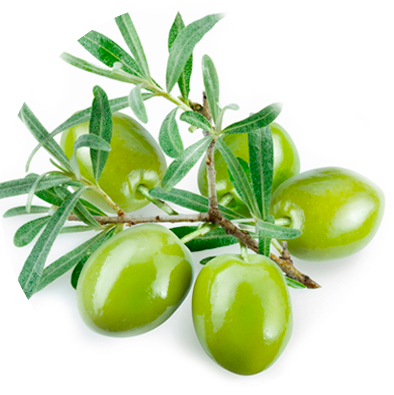 Olive Oil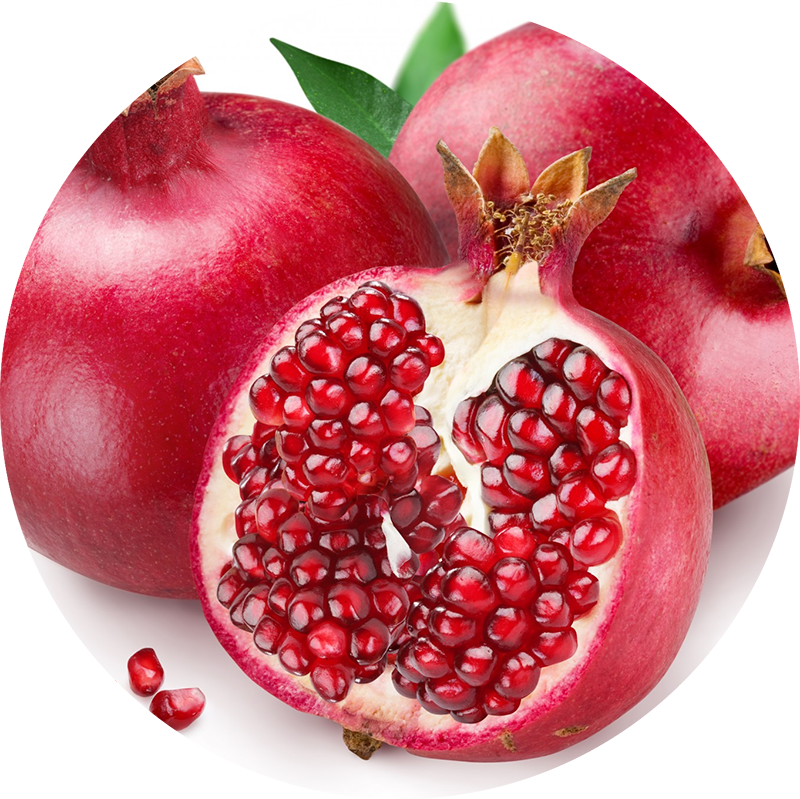 Pomegranate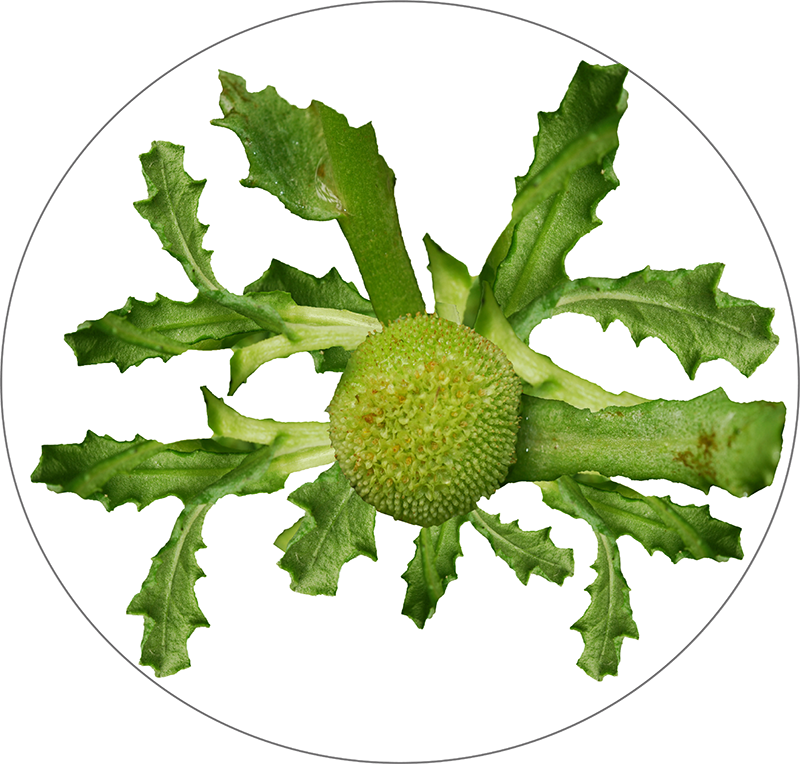 Plantolin
HYDRATE: Avocado Oil contains essential Vitamin A, D, E & Potassium which nourishes & moisturises skin to keep it hydrated and protect even delicate sensitive skin.
PROTECT: Olive oil is rich in Vitamins A, D, E, and K to nourish and deeply hydrate skin. It helps balance your skin's moisture levels, by locking in moisture and shield it from potential irritation without clogging pores. Antioxidants and omega-3 help support skin to maintain naturally healthy glowing skin.
NOURISH: Pomegranates a are a rich source of Vitamin C and antioxidants to promote smooth, nourished skin by boosting cell regeneration to protect and detox skin. With potent antimicrobial properties to help clear bacteria that causes breakouts and it's rich antioxidants-boost cellular turnover to even your complexion.
ANTI-INFLAMMATORY: Plantolin® reduces skin irritation, inflammation and redness to soothe and calm, which promotes natural skin healing, helping restore and renew skin cells naturally.
INGREDIENTS: Aloe Barbadensis (Aloe Vera) Leaf Juice, Olea Europeia (Olive) Oil, Glycerin, Stearic Acid, Vaccinium Myrtillus (Bilberry) Leaf Extract, Centipeda cunninghamii Extract (Plantolin®), Simmondsia Chinensis (Jojoba) Seed Extract, Punica Granatum (Pomegranate) Fruit Extract, Cetearyl Alcohol, Glyceryl Stearate, Camellia Sinensis (Tea) Leaf Extract, Calendula Officinalis Extract, Parfum, Dimethicone, Persea Gratissima (Avocado) Oil, Potassium Cocoyl (Hydrolyzed Collagen), Origanum Vulgare oil, Thymus Vulgaris (Thyme) Extract, Olea Europeia (Olive) Leaf Extract, Rosmarinus Officinalis (Rosemary) Leaf Extract
Bringing Revolutionary Results
Luv Ur Skin is the only skincare line in the world, for young tween and teen skin, that contains Plantolin, a revolutionary biological extract with natural anti-inflammatory and antioxidant properties. These properties work together to create a synergistic effect that heals, renews, and protects your skin.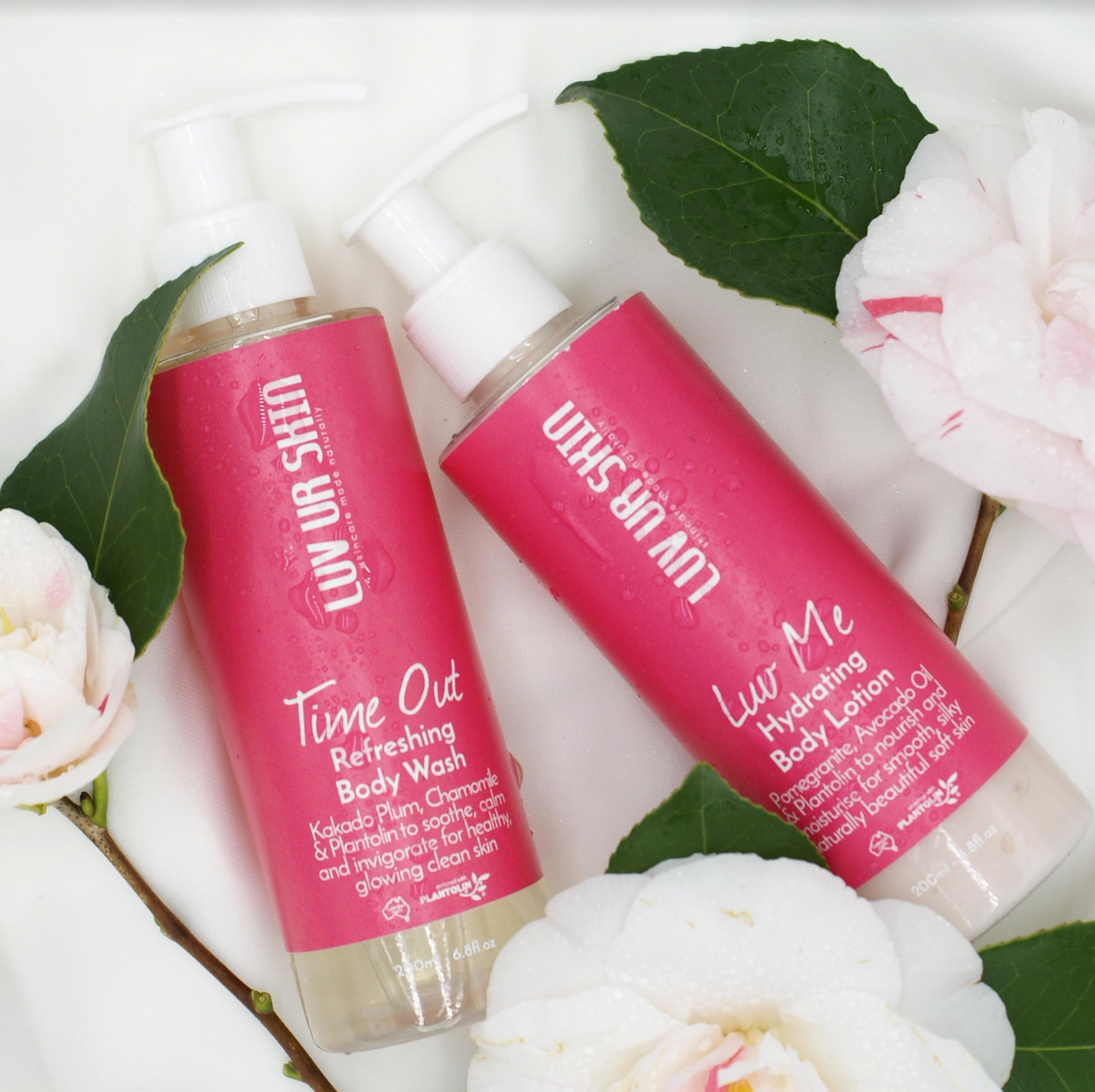 our body range
Rejuvenating Products
Everyone loves our body wash and lotions because they're made with natural ingredients like Kakado Plum Extract, Chamomile Extract, Avocado Oil and Pomogranite Fruit to cleanse, soothe and calm leaving your skin with a beautiful natural glow. Our bath salts are also the ultimate in soothing and hydration, so if you're looking for a gentle beauty product line that works well on all types of skin, try Luv Ur Skin today!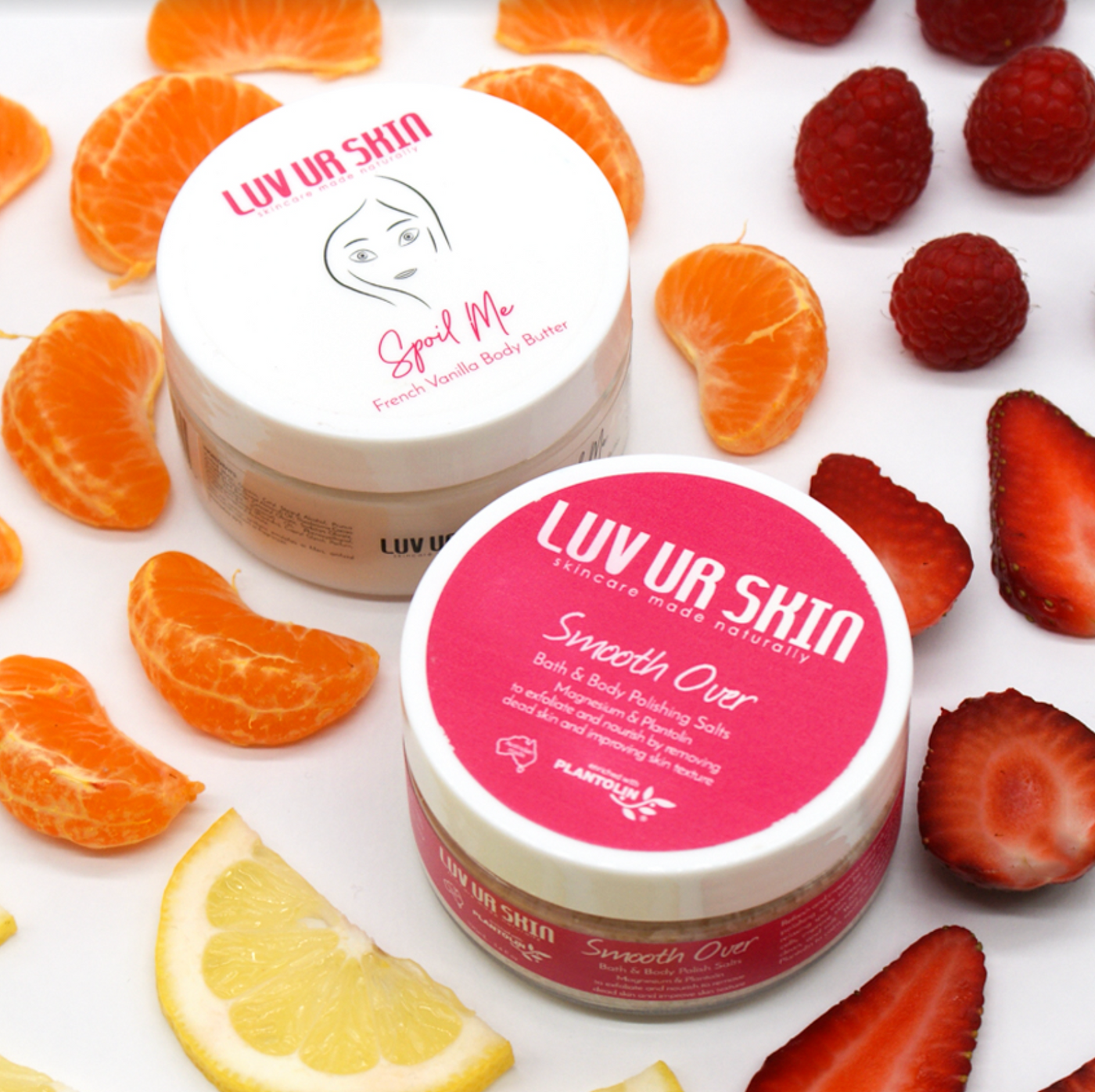 Soft & Gentle
Soothing Textures & Scents
Our amazing range of natural body products including a Refreshing Body Wash, Soothing Body Lotion, Gentle and Hydrating Polishing Salts and a Rich and Non-Greasy Body Butter.