Compete Body Pamper Pack
Luv Ur Body with everything you need to exfoliate, wash, soak and moisturize! Gentle yet effective for all skin types, even sensitive skin. Powered by Plantolin. Our exclusive, patented extract.
This special pack designed for all of your body pampering needs!  With everything you need to hydrate and scrub away your worries, you're fully set for your day!
Time Out: Refreshing Body Wash

Luv Me: Hydrating Body Lotion

Smooth Over: Bath & Body Polishing Salts

 

Spoil Me: French Vanilla Body Butter
Hydrate
Avocado Oil contains essential Vitamin A, D, E & Potassium which nourishes & moisturises skin to keep it hydrated and protect even delicate sensitive skin.
Replenish
Almond oil contains positively packed with vitamins and nutrients, which keeps skin hydrated, supple and protected. This combination helps to treat dry skin and improve skin tone for all skin types, even sensitive skin. It absorbs easily without clogging pores or leaving a greasy residue, for glowing, hydrated skin.
Recover
Magnesium can help to protect your skin from external damage, as it regulates cellular regeneration and repair, increasing the recovery when skin is disturbed and strength when it's under attack. Magnesium is also a calming agent, potentially making it a great candidate for treating rosacea, acne, eczema, and minor skin irritations.
Calm
Plantolin® reduces skin irritation, inflammation and redness to soothe and calm, which promotes natural skin healing, helping restore and renew skin cells naturally.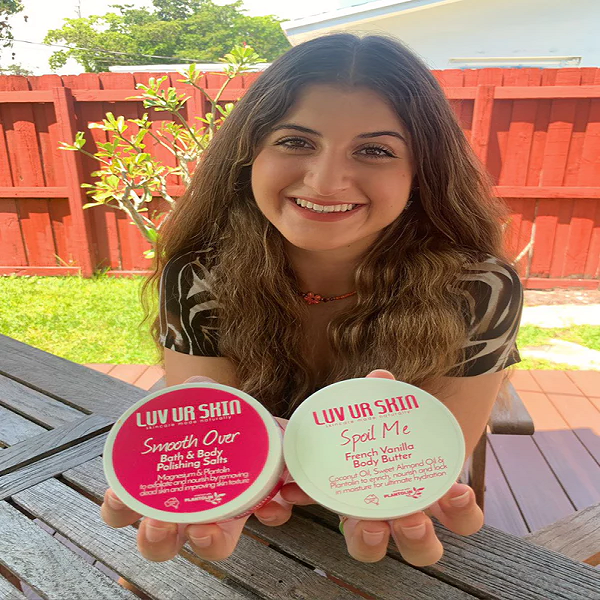 How To Use
Step 1: Wash all over your body, can be used in the bath/shower.
Step 2: Use the polishing salts (wet/dry) to gently scrub away dry skin.
Step 3: Gently massage the lotion all over your body and into your skin.
Step 4: Use the body butter where you need an extra rich boost of moisture, can also be used on cracked feet, hands, elbows and knees.
Bringing Revolutionary Results
Luv Ur Skin is the only skincare line in the world, for young tween and teen skin, that contains Plantolin, a revolutionary biological extract with natural anti-inflammatory and antioxidant properties. These properties work together to create a synergistic effect that heals, renews, and protects your skin.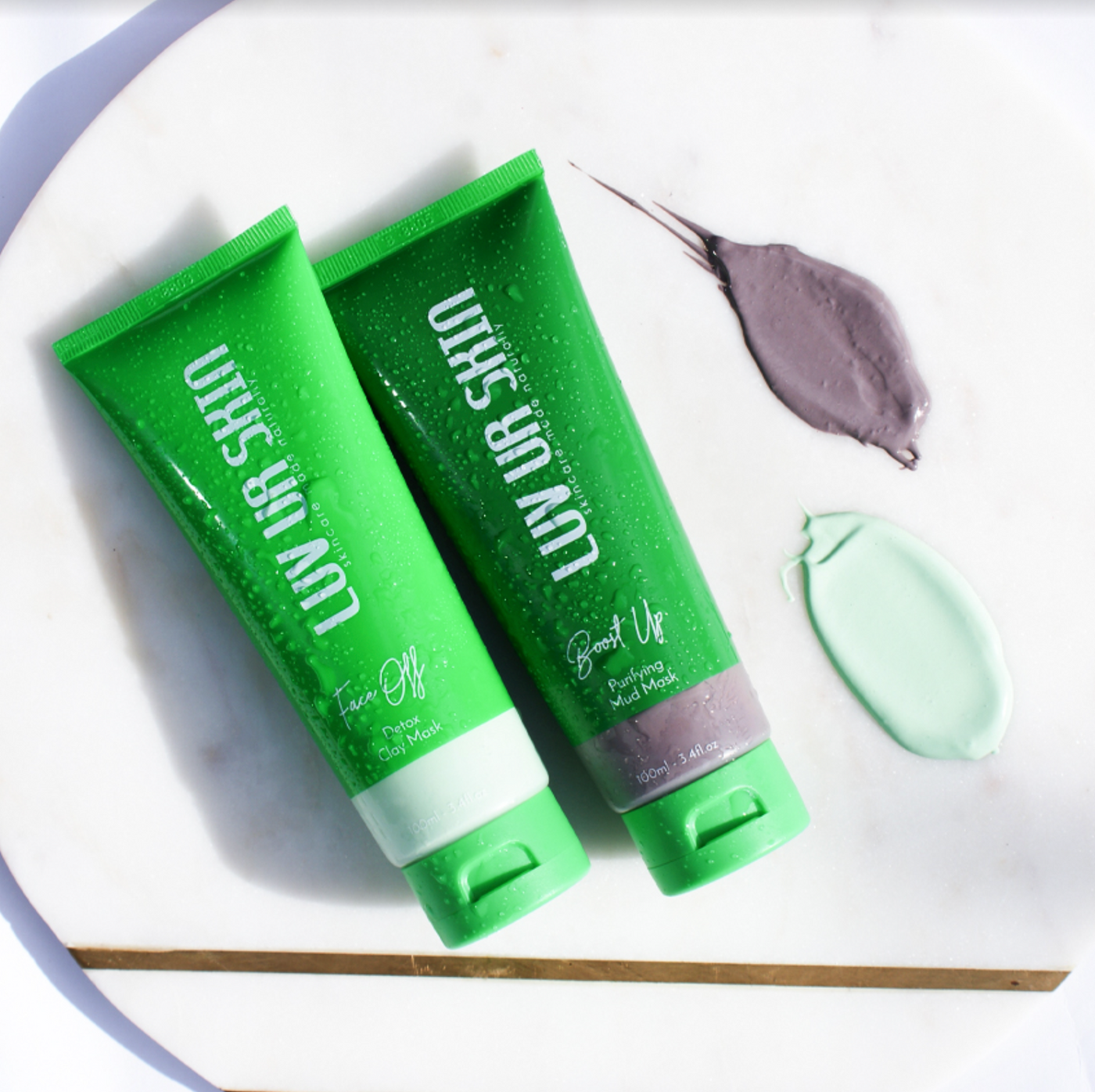 Naturally Soothing
Some key ingredients in our masks include Pomegranate Extract, Goji Berry, Jojoba Oil and Rosehip to combat breakouts and relieve inflamed skin. Luv Ur Skin was made with you in mind, specially formulated for tweens and teens to be gentle and effective to help keep your skin looking and feeling its best. Our amazing range of natural face masks have been tailored to your skin's specific needs, from our Purifying Mud Mask and Refining Clay Mask to our Detox Clay Mask and our Pure Bamboo Scrub.
Adaptable For Your Lifestyle
Shop our Spa Range to discover skincare designed for tweens and teens that's natural, non-toxic and non-irritating, even on sensitive skin. These products are Australian-made to meet high standards of quality. We also make our products easy to use so that you can create a healthy skincare routine to give you the best start you need to keep your skin beautiful, clean and clear for life.