Power Up - Booster Face Serum
Vitamin E, Gotu Kola & Plantolin to minimise damage from blemishes and skin irritations, to prevent scarring and even out skin tone.

DESCRIPTION
Boost your skin with this light, non-greasy facial serum. An effective and easily absorbing formula with powerful active properties to improve skin tone and natural regeneration action.
A perfect blend of essential vitamins and botanicals, effective at reducing damage from blemishes and skin irritations, to help prevent scarring and future break outs. Powered by Plantolin® for it's anti-inflammatory and anti-oxidant benefits to promote and maintain healthy skin.
HOW TO USE
Step 1: Put a small amount on your finger tips
Step 2: Dab little amounts all over your face
Step 3: Massage/gentle rub it all into your skin
IZZI'S TIPS
For healthy glowing skin, use every night after cleaning your face with the Luv Ur Skin Face Wash and follow with a moisturiser. Safe and gentle for all skin types, even sensitive skin.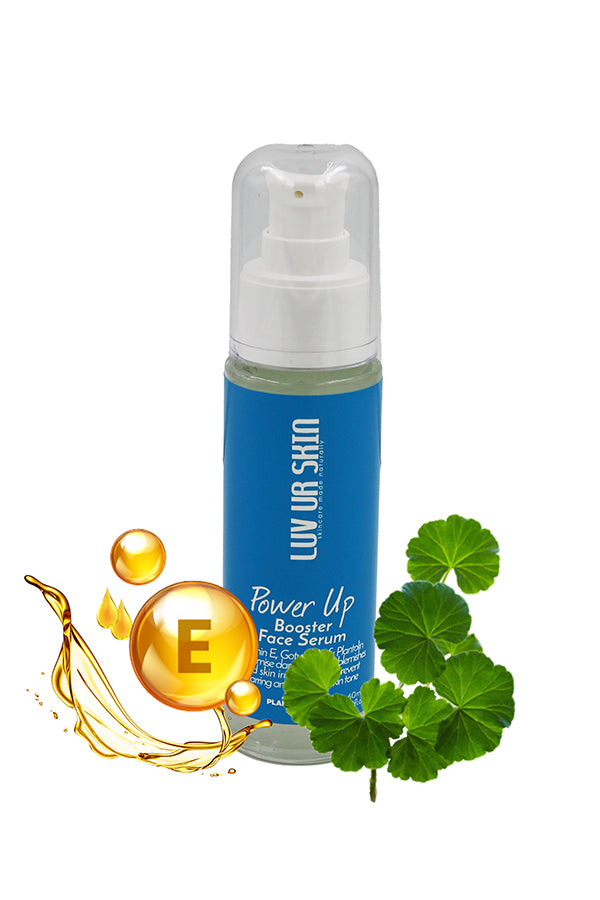 Our Ingredients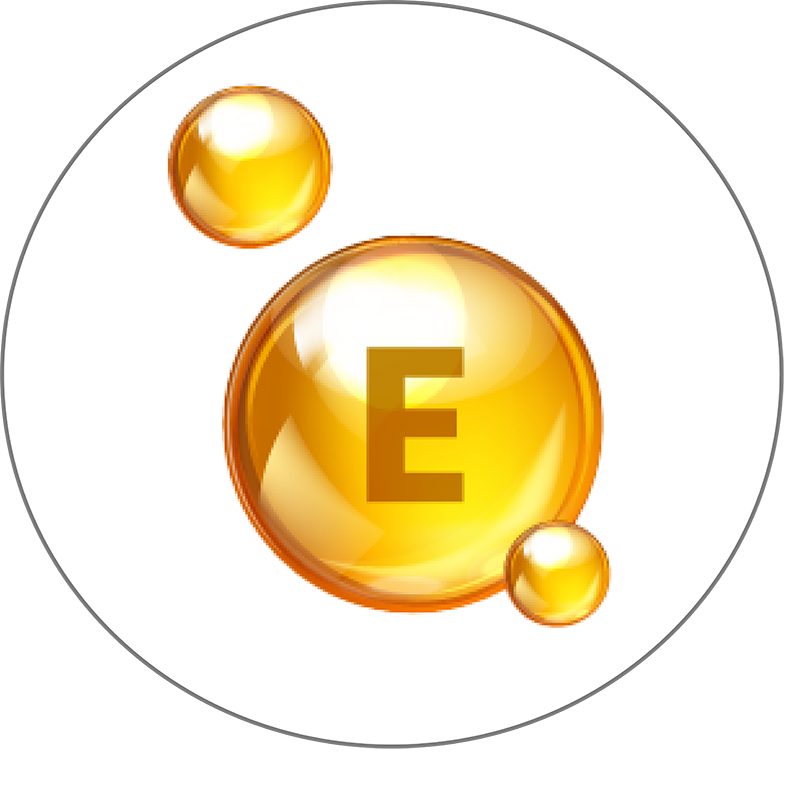 Vitamin E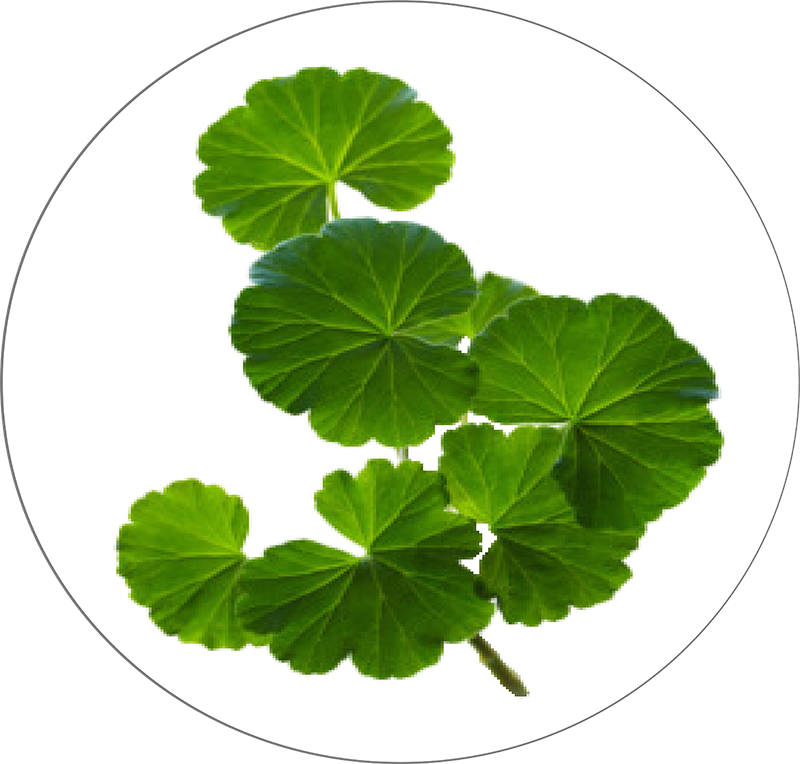 Gotu Kola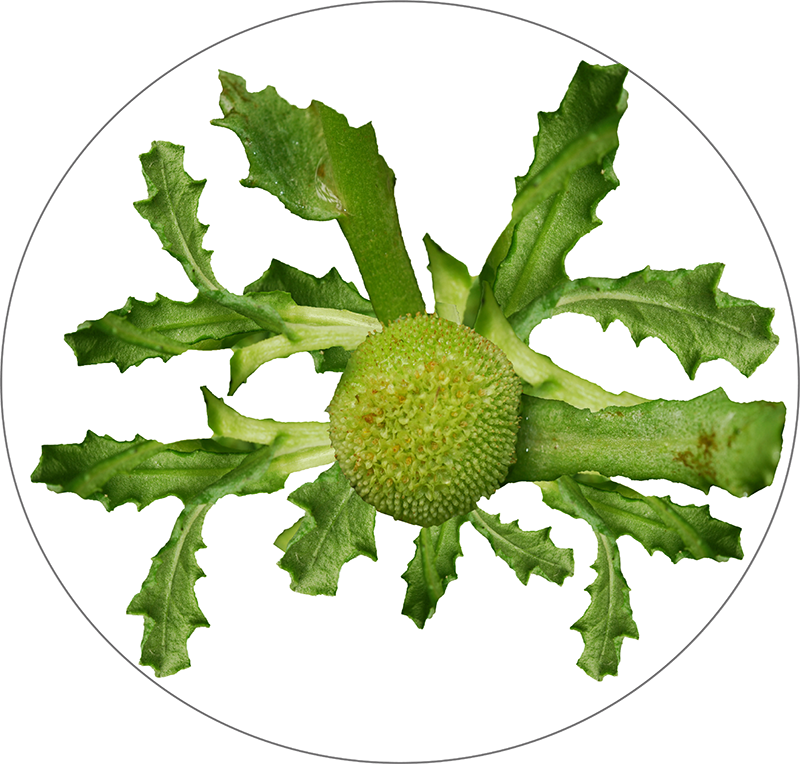 Plantolin
REPAIR: Vitamin E helps support cell function, and skin health with its powerful antioxidant properties, making it effective at combating the effects of free radicals and toxins in skin. Vitamin E may also be beneficial at reducing UV damage and promote skin healing to help reduce scarring when applied to skin. Also an excellent moisturiser, Vitamin E offers exceptional skin-conditioning properties.
HEAL: Gotu Kola is a powerful antioxidant and a great source of amino acids, vitamins, and fatty acids to help soothe and repair irritated and inflamed sensitive skin that's prone to redness and acne. This natural ingredient can transform sensitive and irritated skin with its soothing, moisturizing, and repairing properties as it promotes improved blood circulation to effectively speed up skin's healing process.
ANTI-INFLAMMATORY: Plantolin® reduces skin irritation, inflammation and redness to soothe and calm, which promotes natural skin healing, helping restore and renew skin cells naturally.
INGREDIENTS: Aqua (Purified Water), Glycerin, Phenoxyethanol (and) Caprylyl Glycol, Heptyl Undecylenate, Acrylates/C10-30 Alkyl Acrylate Crosspolymer, Centipeda Cunninghamii Leaf/Stem Extract (Plantolin®), Tocopherol (Vitamin E), Centella Asiatica (Gotu Kola) Extract, Parfum D-Alpha Tocopheryl Acetate, Sodium Hydroxide.
Bringing Revolutionary Results
Luv Ur Skin is the only tween skincare line in the world that contains a gel cleanser face wash for teens and tweens with Plantolin, a revolutionary biological extract with natural anti-inflammatory and antioxidant properties that is suitable & gentle enough for all skin types, including dry skin, acne prone and sensitive skin!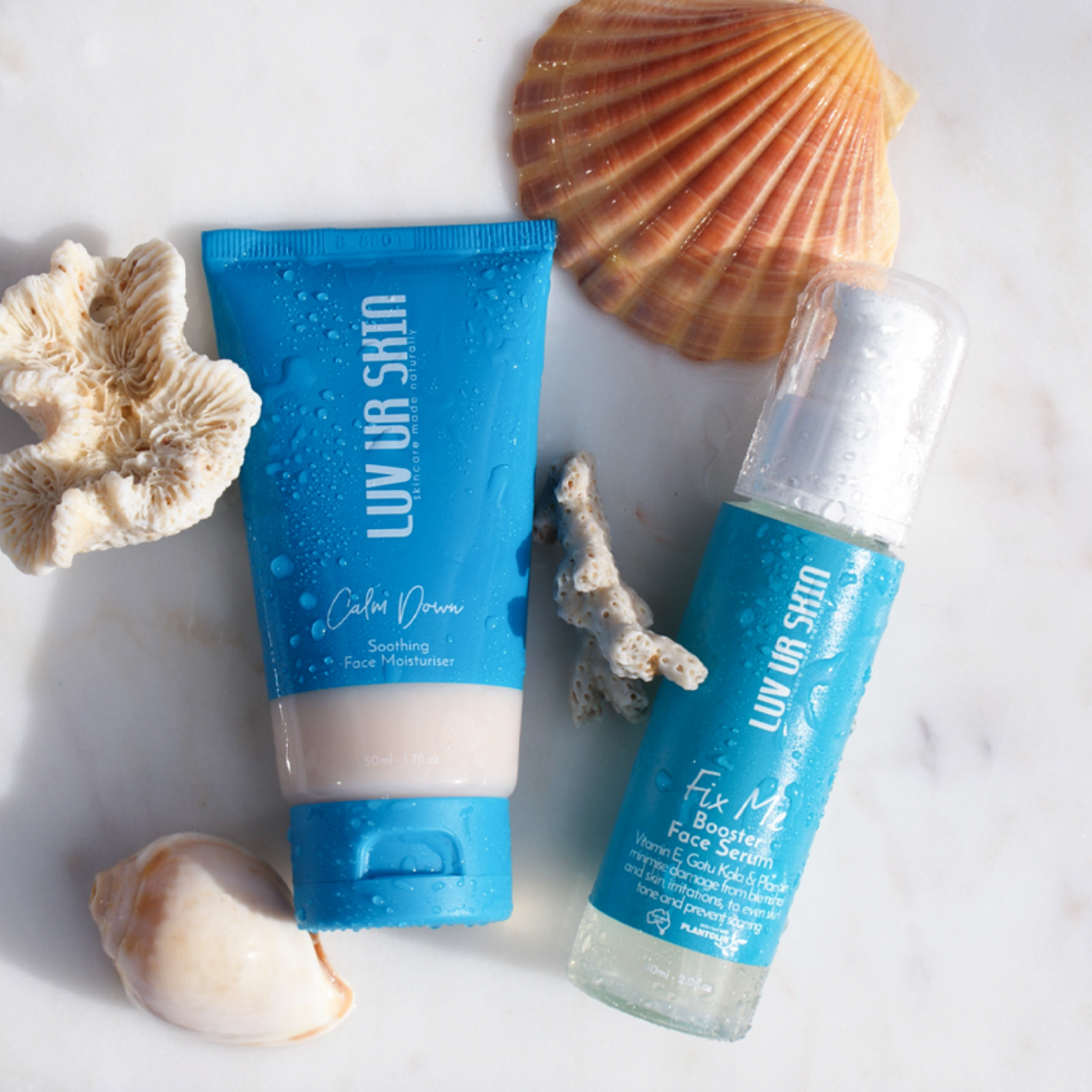 All Natural Ingredients
Naturally Clear
That's not all – our skincare products (including our awesome formula for a foaming facial cleanser!) also contain lots of other natural, beneficial ingredients to give you the clean, clear, healthy skin you deserve, with ingredients like aloe vera, sweet almond oil, rosehip, chamomile, witch hazel, jojoba, tea tree, thyme, and rosemary. All these ingredients are here to help tweens and teens cleanse all the excess oil or moisturize dry skin off their skin in the most gentle way possible!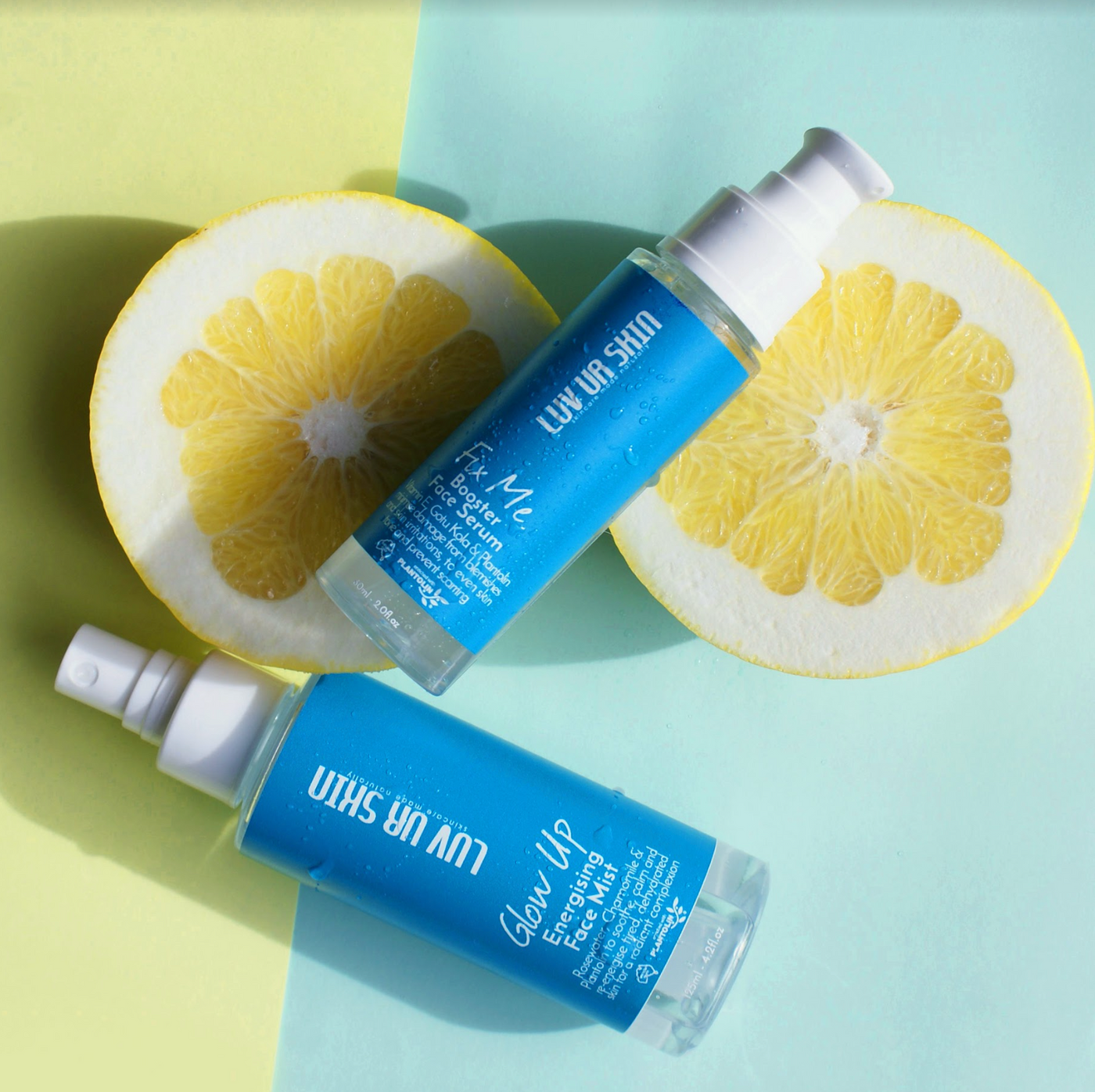 A Wide Range Of Products
Your Natural Skincare Solution
Our non comedogenic AND cruelty free Face Range includes key products to use in your healthy skincare routine, including our Gentle Gel Face Wash, Naturally Soothing Moisturizer, Skin Boosting Serum and the ultimate Hydrating Face Mist. We also offer a selection of natural face masks tailored to specific needs, from our Purifying Mud Mask and Refining Clay Mask to our Detox Clay Mask and our Pure Bamboo Scrub, all perfect and gentle enough to wash away any dirt, oil or acne.